509 total views, 3 views today
The students from the College of Nursing (CON) and College of Engineering and Information Technology (CEIT) support and practice "Garbage-In, Gabage-Out" and "Total Plastic Ban" policies of our University.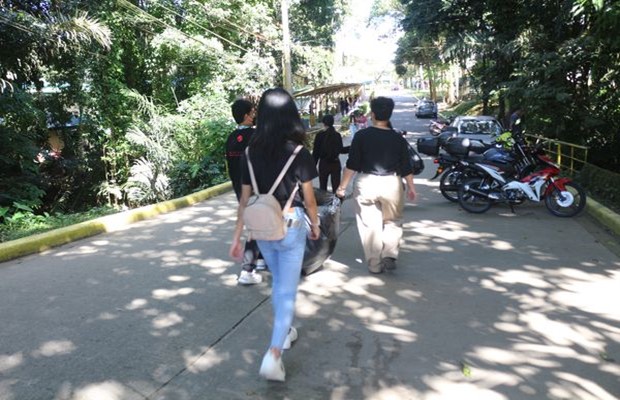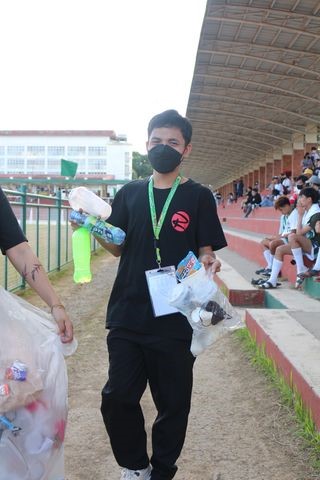 CvSU Central Student Government (CSG) monitors and collects garbage inside the University as one of their activities towards CvSU Environmental Management Policies.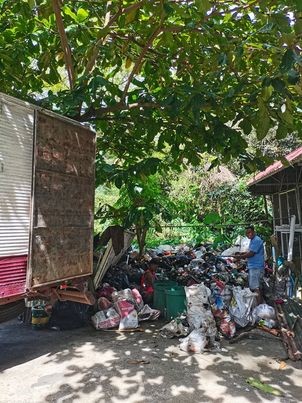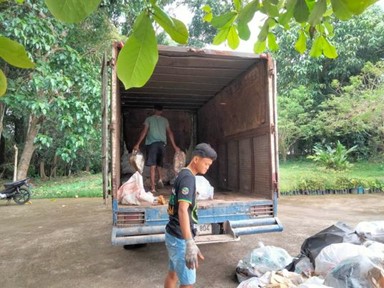 The University contracted with the third party DENR accredited transporter for the hauling of residual and recyclable wastes from the Material Recovery Facility (MRF).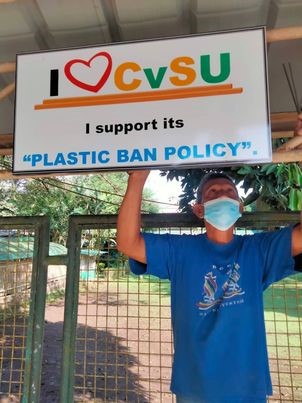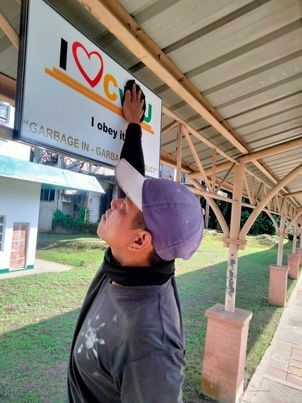 The University installed and maintained signages in promoting and disseminating Environmental Management Policies to its students, faculty, employees and clients.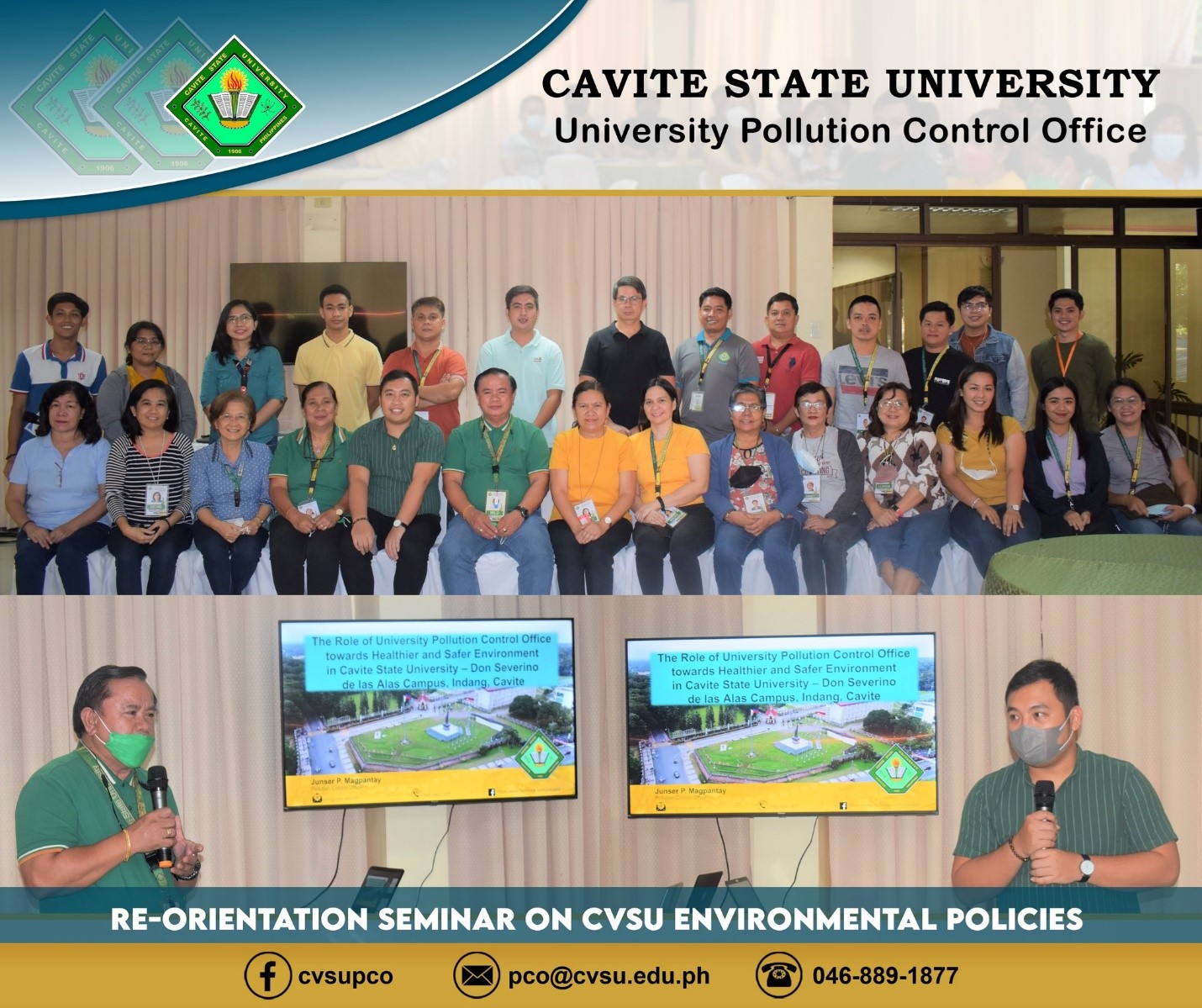 The University Pollution Control Office (UPCO) conducted a Re-orientation Seminar on CvSU Environmental Policies on September 21, 2022 at Hostel Tropicana, Cavite State University, Indang, Cavite. The re-orientation seminar aimed to create a comprehensive understanding of the University's environmental policies in terms of management and awareness.
About twenty-eight (28) personnel from the Administration Building attended the seminar.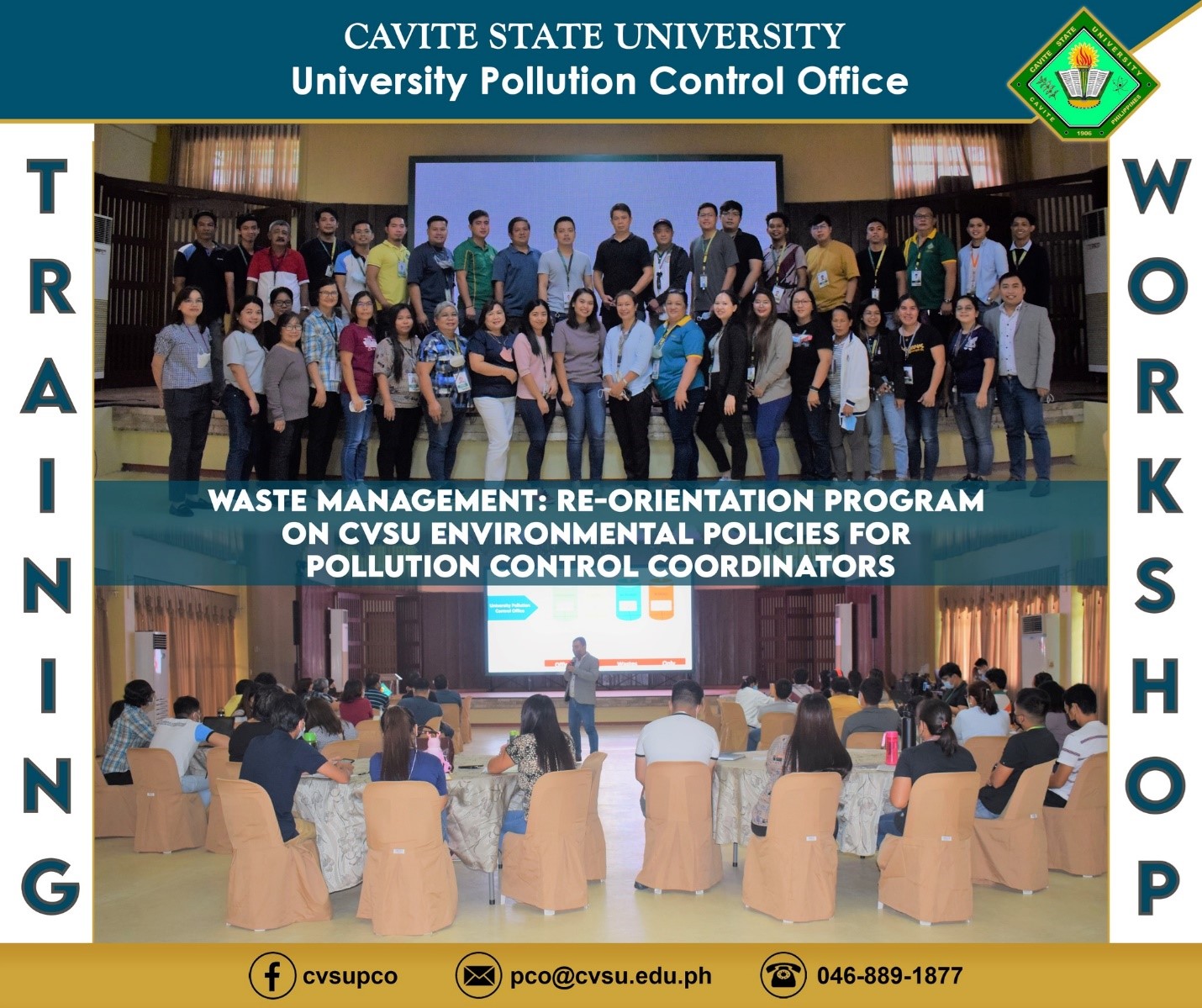 The University Pollution Control Office (UPCO) conducted a Training Workshop on Waste Management: Re-orientation Program on CvSU Environmental Policies for Pollution Control Coordinators last September 6, 2022 at the S.M. Rolle Hall, Cavite State University, Indang, Cavite.
This activity aimed to: a) re-orient the Pollution Control Coordinators of each colleges/offices/units of the university on their duties and responsibilities in terms of environmental policies; b) create a better understanding on the importance of environmental management; and c) review and update the CvSU environmental policies in line with the DENR-EMB existing policies.
The training workshop was attended by forty nine (49) Pollution Control Coordinators of Cavite State University – Don Severino delas Alas Campus, Indang, Cavite.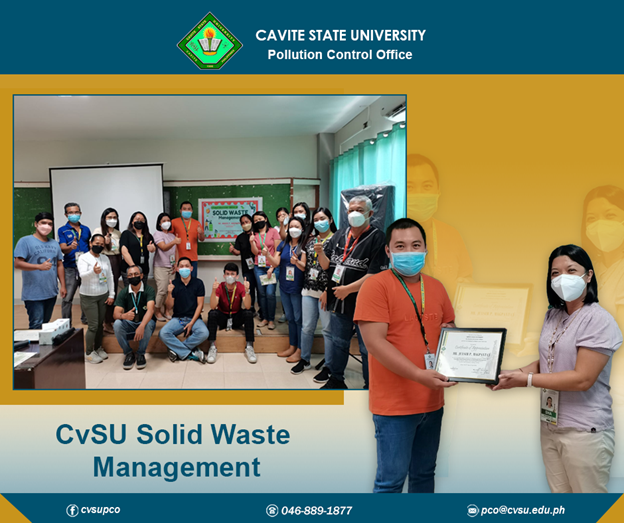 Mr. Junser P. Magpantay, Pollution Control Officer serves as Resource Speaker in the seminar titled "Capability Seminar on Solid Waste Management" on May 04, 2022. This seminar was facilitated by the Office of Student Affairs and Services (OSAS) to raise the awareness of the personnel on the University's environmental policies.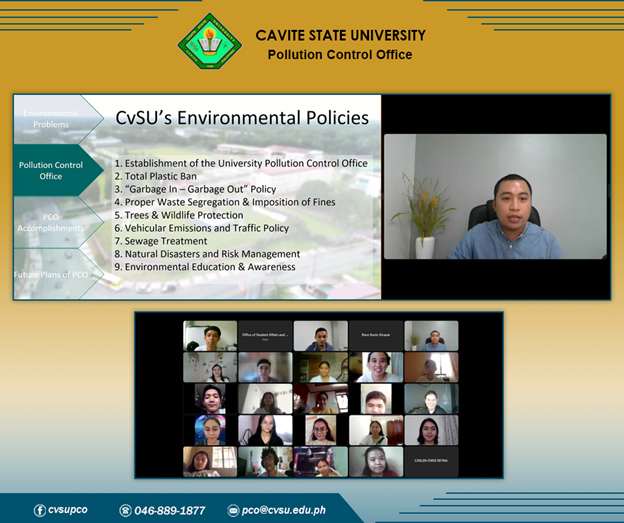 To promote environmental management policies of Cavite State University, Mr. Junser P. Magpantay, University Pollution Control Officer served as resource person during the Webinar on CvSU Environmental Policies and Small-space Gardening on April 28 and 29, 2022 via Cisco Webex video conferencing. This was attended with various students taking NSTP 2 – CWTS subject in CvSU – Don Severino de las Alas Campus, Indang, Cavite.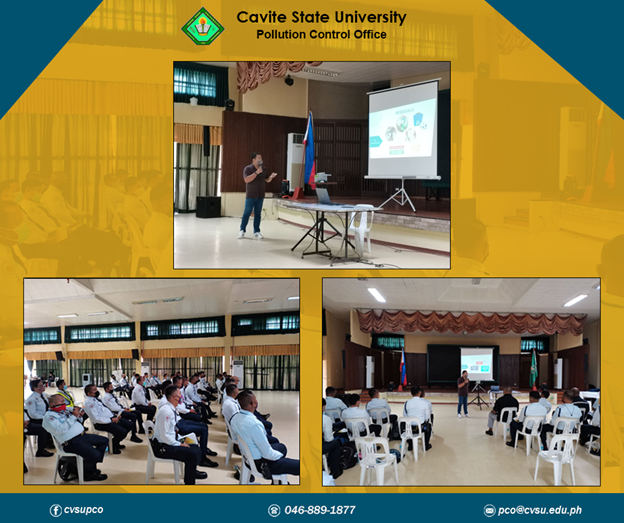 Mr. Junser P. Magpantay, CvSU Pollution Control Officer, was invited by the Bids and Awards Committee on Security Services to be a Resource Speaker on the topic "Safety and Environmental Awareness" at Rolle Hall last April 30, 2022.
Mr. Magpantay discussed about CvSU Environmental Policies to all security personnel to be deployed at the University.