4,346 total views, 8 views today
In support of the Child Sexual Abuse Awareness Week, Cavite State University conducted a webinar entitled "We are the Solution: A Webinar on Prevention of Child Sexual Abuse and Exploitation" held on 25 February via FB Live. The activity was spearheaded by the Gender and Development Resource Center together with the College of Arts and Sciences, College of Education and College of Criminal Justice. The activity aims to raise the awareness of the public on the extent and magnitude of the problem, as well as the adverse consequences on the personality of the child, his/her family, and the society at large.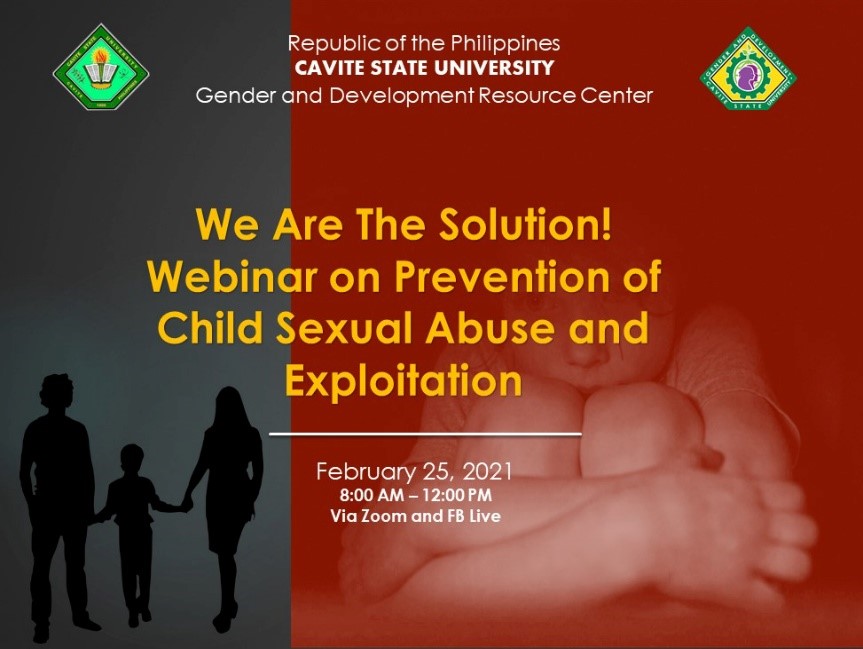 During the opening program,  Ms. Sharon Mojica-Isip, Dean of the Office of Student Affairs and Services commended the efforts of the people behind the webinar. She encouraged the audience to apply all the learnings they will gain in their respective communities.
Atty. Jeffrey B. Bajita, a faculty member of the College of Criminal Justice discussed the Salient Features of RA 7610 "Special Protection on Children Against Abuse, Exploitation and Discriminate Act". Topics included in his discussion were:  a. Who are Children; b. What is Child Abuse; What are Child Prostitution and Other Sexual Abuse; and When is there Attempt to Commit Child Prostitution. He ended his discussion with a bible verse, that "Children are a gift from the Lord; they are a reward from him. He emphasized that children should be protected or free from any form of abuse and discrimination" Psalm 12:3.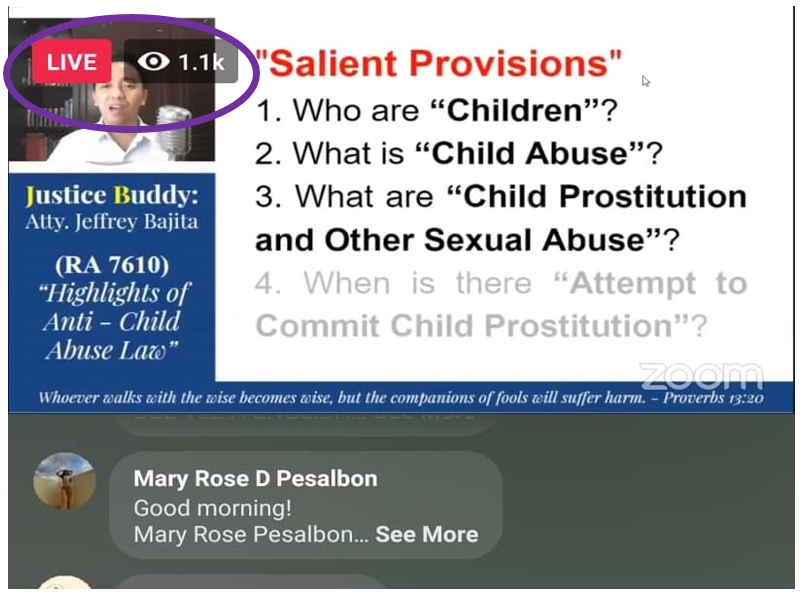 The next speaker, Ms. Darylyvy Ricafort-Avila, RSW, faculty member of the College of Arts and Sciences, explained the Protocol for Case Management of Child Victims of Abuse, Neglect, and Exploitation. She further explained the flowchart for the case management.
The last speaker was Atty. Rhina May Sayarot-Elicano, of the City Schools Division, Dasmariñas City, Cavite was invited by the College of Education. Her topic centered on the Teachers' Awareness and School's Responsiveness to the Child Protection Policy. She thoroughly explained the important roles that the school administration together with the teachers play in addressing the needs of abused/neglected/exploited children. She also presented different programs and activities relative to child protection and ways to prevent the commission of acts of child abuse in the school.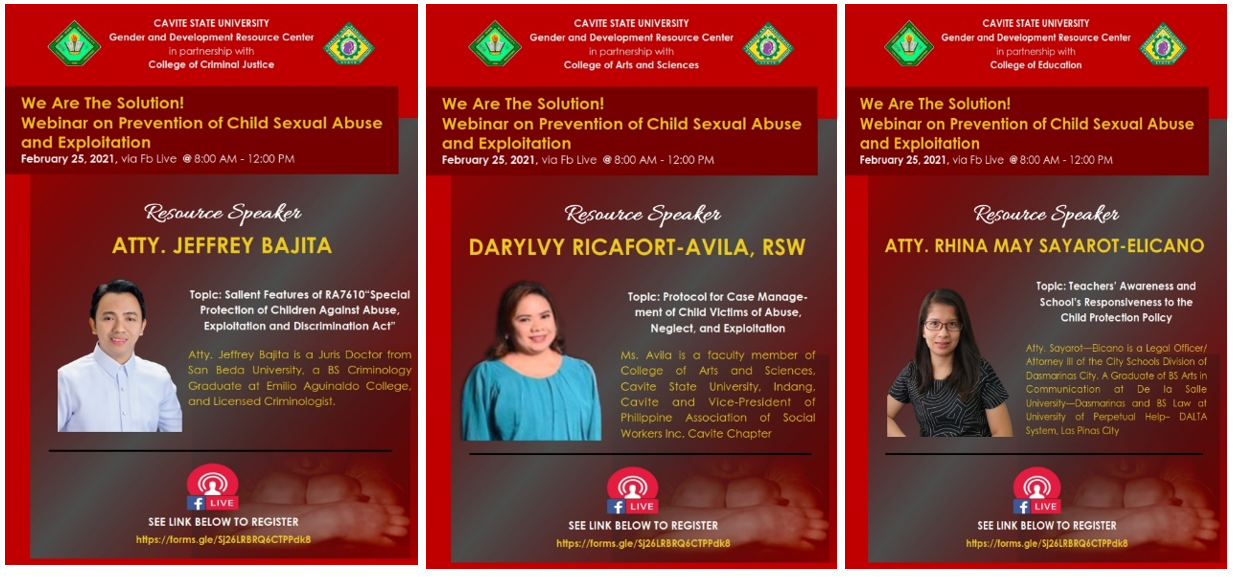 The activity was attended by 1,314 female and 548 male students, faculty members, non-academic employees, and external clients from different agencies.