2,755 total views, 10 views today
The Cavite State University Gender and Development Resource Center (GADRC) conducted a Webinar on Gender Issues in Safety and Health at the Workplace on April 15, 2021 from 8:00-12:00 noon via Fb Live. This activity aimed to provide an introduction into some of the key issues pertaining to women at work and describe the components of a health and safety program.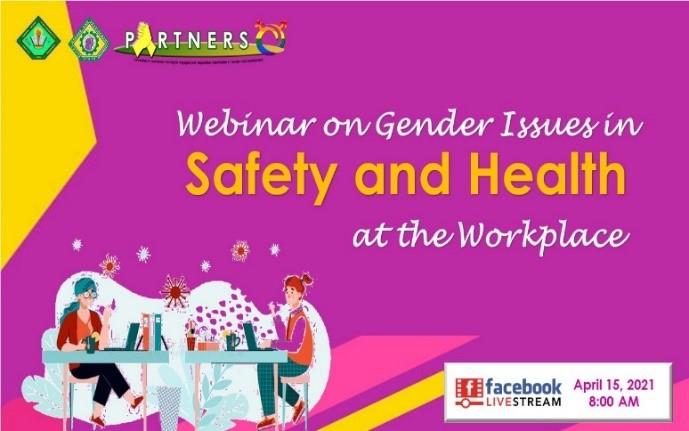 Dr. Hernando D. Robles, in his opening remarks, mentioned that this activity is in support of the observance of the Annual World Day of Safety and Health at Work. A celebration which promotes the prevention of occupational accidents and diseases globally. He also stated that employees are the most valuable assets of the university, therefore, they should be accorded with all the features of a safe work environment.
Topics discussed during the webinar were Risks and Trends in the Safety and Health of Women by Mr. Ronal Espera Araño, Faculty Member, CEIT; Reproductive Health Hazards among Women Workers by Ms. Maureen Go Buclatin-Martinez, Occupational Health Nurse, SANNO Philippines Manufacturing Corporation; Occupational Hazards among Women Workers by Mr. Neil Calosa Escañan, Occupational Safety and Health Practitioner, Safety Officer III; and Working Conditions: Protection of Women Employees by Ms. Maria Catherine P. Feria.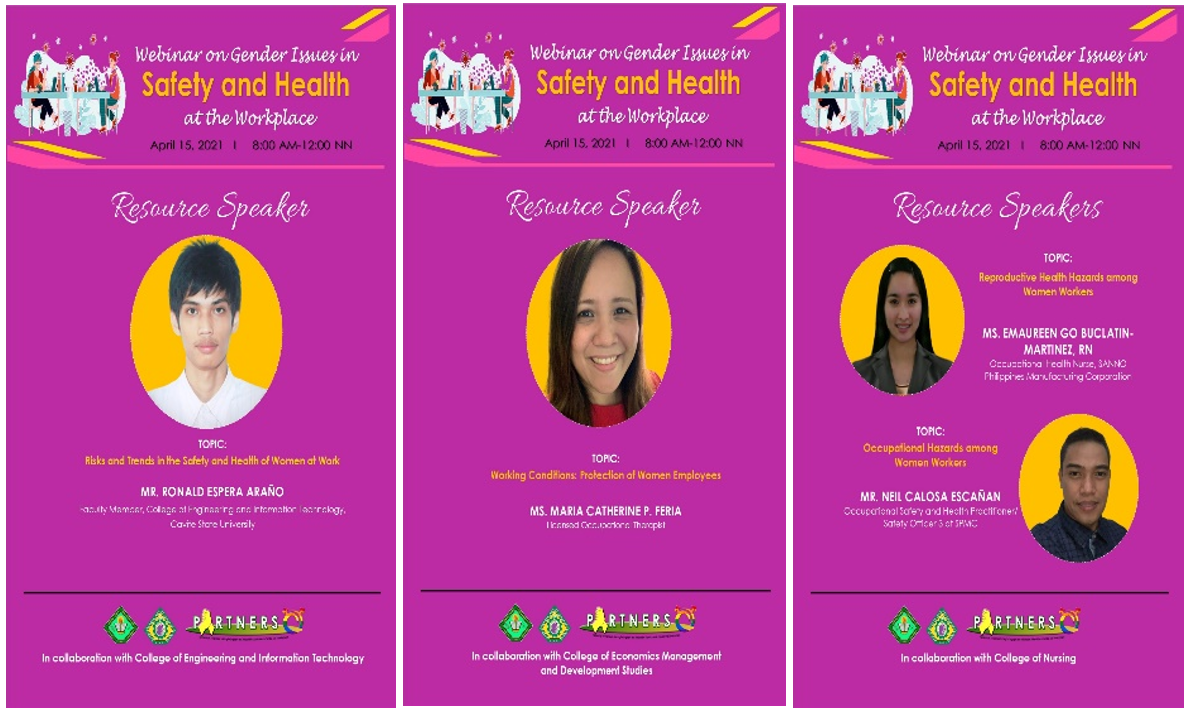 Dr. Susan G. Tan, Director, GADRC in her closing remarks emphasized that male and female should complement one another, no one should be regarded as the weaker sex and that everyone should work together to ensure a safe work environment since safety is everyone's concern.