1,347 total views, 1 views today
The blessing and inauguration of the newly-renovated Martina S. Ferrer and Teofilo G. Grepo Buildings in CvSU General Trias Campus was held on 29 October. Vice President for Administrative Support Services and OIC of the Office of the President Dr. Camilo A. Polinga, together with the local government unit and CvSU-Gen. Trias Campus officials, led the occasion.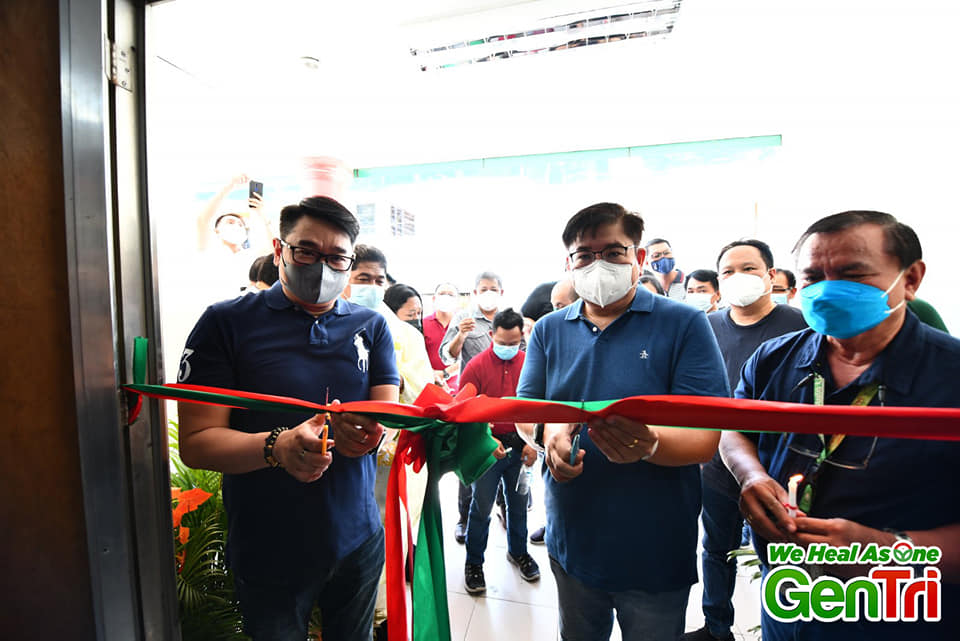 Dr. Polinga hailed the event as another milestone for the nine-year old campus. For his part, Dr. Lauro B. Pascua, Gen. Trias Campus Administrator recalled how the construction began as soon as he assumed the deanship of the said campus.
Congressman Luis "Jon-jon" A. Ferrer who initiated the renovation along with Mayor Antonio "Ony" A. Ferrer, and Vice Mayor Maurito "Morit" C. Sison and the Sangguniang Panlungsod councilors were full-force in the said event. The young congressman, in an interview with The Gentri Chronicles said, "Isa ako sa mga witnesses ng transformation ng ating campus kasi during our time, wayback 2021 nuong hiniling natin ang extension ng CvSU sa GenTri, nag-umpisa tayo sa 24 students and in 9 years, we have almost 2,000 students at daan-daan narin ang mga nagsipagtapos dito… hopefully, tuloy-tuloy lang ang pagtutulungan ng CvSU, ng lokal na pamahalaan at ng national government."
Rev. Fr. Ronnie de Paz, Missionary Priest and Faculty Member of CvSU-GenTri officiated the blessing of the buildings. The Faculty and Staff of Gen. Trias Campus and the campus student leaders were also present to witness the event. (NBManarpiis/GAUtana)