Cavite State University has once again exhibited its excellence in sports after landing as second runner-up in the recently concluded 2022 Southern Tagalog Region Association of State Universities and Colleges (STRASUC) Olympics Bubble Competition held on 22-28 April at Southern Luzon State University (SLSU) Lucban, Quezon Province.
With this year's theme of "Embracing Sports Excellence in the New Normal," 34 CvSU athletes from the main and satellite campuses represented the University in the sports event. They were accompanied by 9 coaches and 11 committee members.
The CvSU delegation, led by VP for Administrative and Support Services Dr. Camilo A. Polinga and Sports Director Prof. Ana Liza R. Mojica, participated in the men's and women's division of basketball, badminton, futsal, chess, and table tennis, taking home a total medal tally of 5 gold, 3 silver, and 6 bronze.
The futsal women, coached by Ms. Clarisse Ann Papa, contributed three gold medals while the badminton players (women's singles A and B), who were coached by Mr. Rey-an Penus, added one gold medal each.
The three silver medals were from women's basketball (3×3), coached by Ms. Yzzabel Mojica, while the bronze medals were from futsal (3), badminton (1), chess board 2 (1), all under the men's division, and one from chess women's division (Board 2).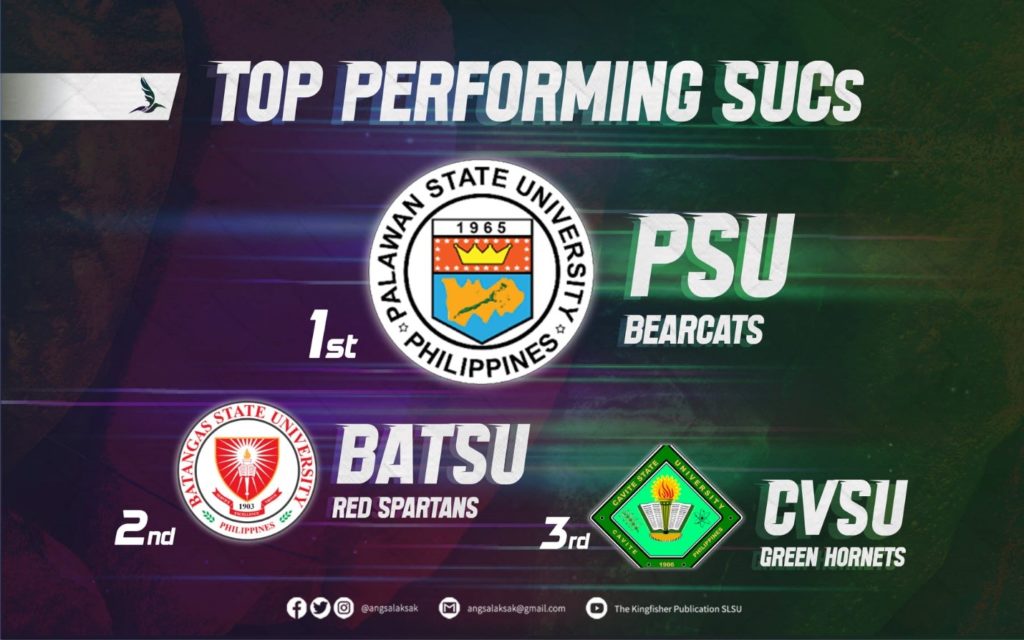 Eleven State Universities and Colleges (SUCs) in Regions IV-A and B participated in the olympics. Palawan State University (PSU) was hailed champion while Batangas State University (BatSU) was declared first runner-up.
Incidentally, Cavite State University will be hosting the regular STRASUC Olympics in November of this year.  (CMGRafols)