3,281 total views, 7 views today
Dr. Ruel A. Mojica, Professor at the College of Engineering and Information Technology and Dr. Miriam D. Baltazar, Director for Research of the Main Campus were conferred Best Development Paper and 3rd Best Research Paper awards, respectively, during the National Symposium on Agriculture, Aquatic and Natural Resources Research and Development (NSAARRD) 2022 held on 19 October. The winners were announced by the Department of Science and Technology- Philippine Council for Agriculture, Aquatic, and Natural Resources Research and Development (DOST-PCAARRD) on 10 November during the 2022 S&T Awards and Recognitions, which coincided with their 50th founding anniversary celebration.
Dr. Mojica and team composed of Engr. Rosalie A. Pelle, Mr. Aeron R. Mojica, and Mr. Andrew J. Siducon, bagged the 1st place in the Development Research category with their paper entitled "Piloting and Commercialization of Coffee Blends". Meanwhile, J.H. Cerilles State College and DA-Regional Field Office 2 claimed the 2nd and 3rd place, respectively.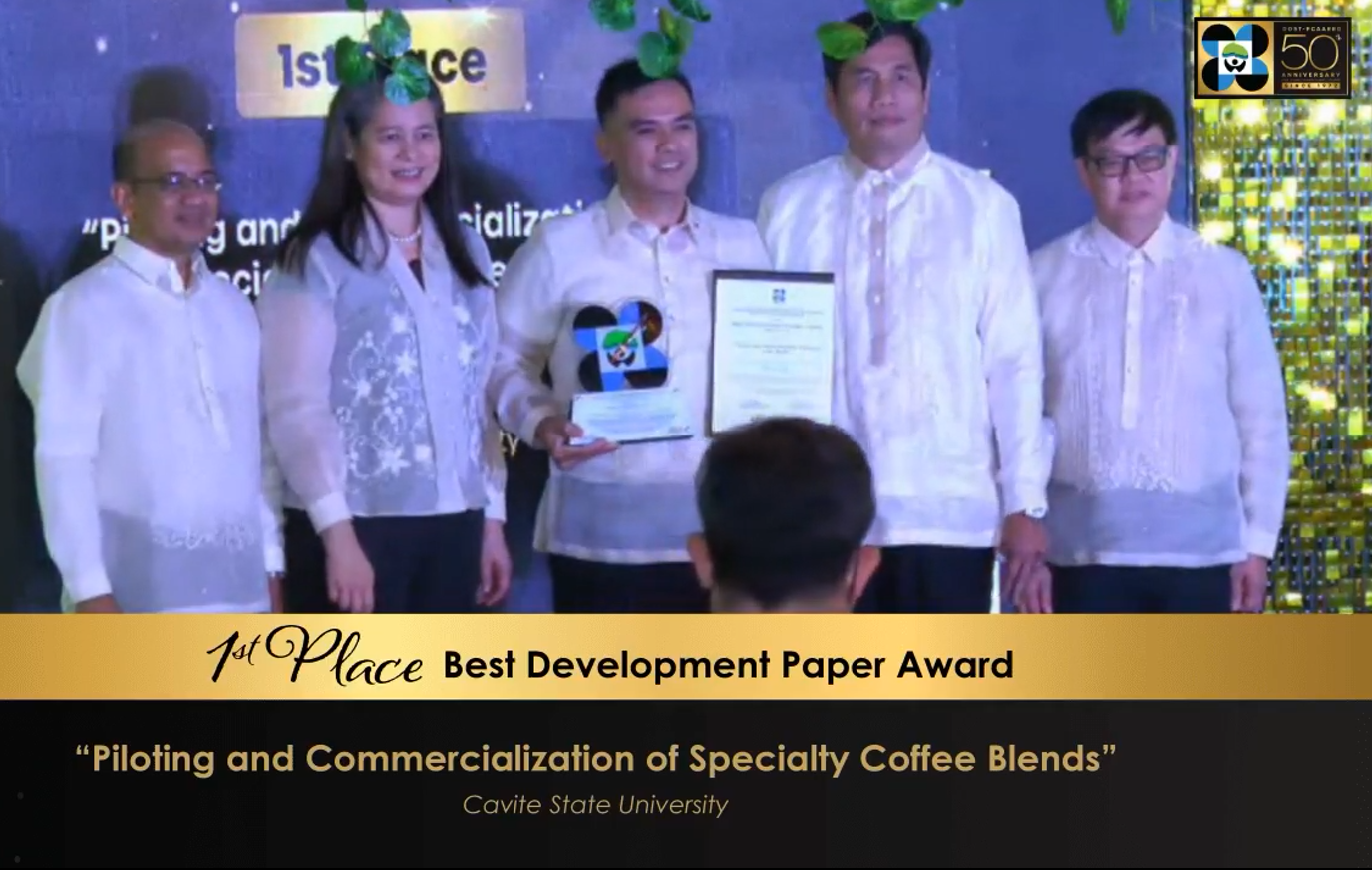 Dr. Baltazar's paper, co-authored with Ms. Arlene Calipo-Panaligan, on "DNA Fingerprinting of Philippine Coffee (Coffea spp.)" ranked 3rd under the Best Research Paper Award. The Mariano Marcos State University, Don Mariano Marcos Memorial State University, Pangasinan State University, and Ilocos Sur Polytechnic State College tied in the 2nd place while Central Mindanao University bagged 1st place in the said category.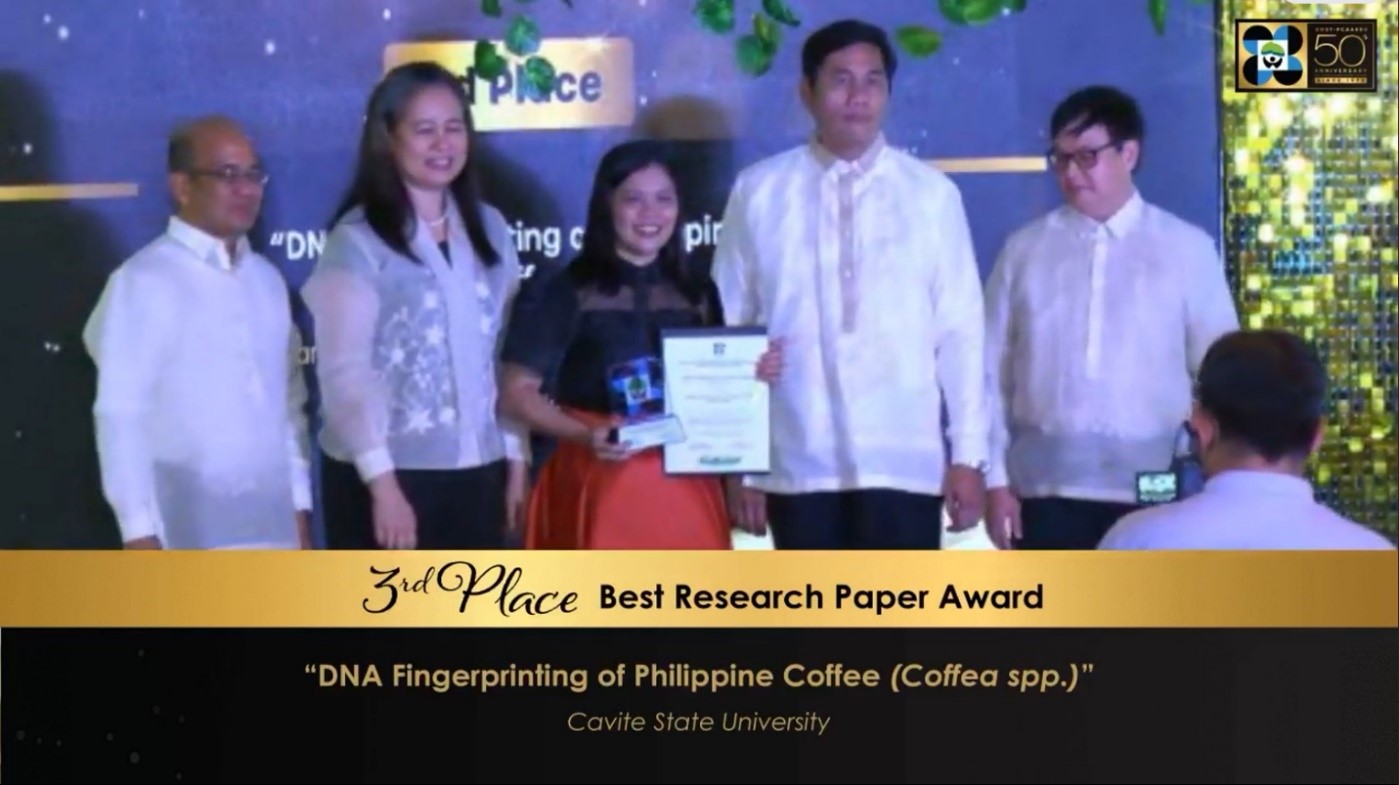 Aside from a plaque of recognition, authors of the best research papers and best development papers will receive a cash prize amounting to P150, 000 for 1st place winners, P125,000 for 2nd place, and P100,000 for 3rd place. The consortia and the implementing agency will also receive the separate amount of cash prizes worth P20,000 and P10,000, respectively.
NSAARRD is an annual symposium spearheaded by DOST-PCAARRD conducted to recognize the exemplary R&D outputs of institutions and researchers in the agriculture, aquatic, and natural resources sectors in the Philippines through Best Research Paper and Best Development Paper award categories.