Participated by University's academic and non-academic personnel, the GAD Resource Center of Cavite State University conducted an activity entitled Workshop on the Preparation of 2022 Gender and Development (GAD) Accomplishment Report on 11-12 January 2023, at the Babaylan Training Room, GADRC to enhance the knowledge and skills of the participants in preparing the GAD Accomplishment Report.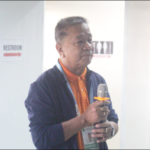 Expressing his hearty appreciation to all the participants of the workshop, University President Hernando D. Robles delivered the opening message in which he encouraged everyone to do their 2022 GAD Accomplishment Report (GADAR) to see the programs they have conducted and cited that GAD is one of the fortunate sectors in the university since five percent (5%) of the university budget is allotted to the resource center.
Dr. Robles also highlighted that the main function of the organization is to support the vulnerable sectors of society and added that it is great to be one of the GAD focal persons since you have the chance to engage with the community. He wished everyone good luck and expressed his full support for the GAD-initiated activities like the composing of advocacy songs for CvSU.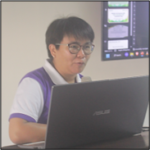 Ms. Raecel A. Estebat, GADRC In-Charge for Planning, Monitoring, and Evaluation, briefed the participants on the guidelines for the preparation of GADAR by discussing the definitions of the ten (10) columns included in the format, providing examples, and presenting a sample template for the attendees to visualize the form as she explained each column. Furthermore, she presented the list of means of verification to guide the participants on the supporting documents they will need.
In the afternoon session, the participants began to craft their 2022 GADAR with Ms. Estebat standing nearby to answer all the questions and inquiries of the participants. Most of the common problems encountered by the attendees were the computation of the salary reflection, the cost of supplies and materials per activity, and the division of activity participants per category, among others.
On the second day, the participants presented their outputs. Ms. Estebat provided comments and suggestions for further improvements before submitting their respective 2022 GADAR and reminded everyone to submit it for final checking and verification. The majority of the participants were able to utilize 5% of the GAD budget.
The said workshop was facilitated to raise the participants' awareness about the importance of aligning their 2022 GAD Accomplishment Report (GADAR) with the approved GAD plan and budget. Ms. Maria Czarina P. Sioco, In-Charge for Data Banking and Publication, moderated the activity, attended by 26 participants composed of 22 faculty members and 15 non-academic personnel. (MCPSioco)