The university's Gender and Development Center (GADRC) conducted a webinar series entitled: "Webinar on Responsible Parenthood and Family Planning" on 4-5 October 2022, via Zoom video conferencing and Facebook Live.
The activity aims to educate faculty members and employees of the university on responsible parenthood, reproductive health, and family planning and to influence male university personnel to become CvSU MOVE KATROPA advocates.
College of Nursing Dean Evelyn M. Del Mundo welcomed the participants of the webinar series and said that the activity will educate the community and other stakeholders including university officials, faculty members, staff, and students on the abovementioned topics. She also congratulated the GADRC for such initiating activities and for a job well done.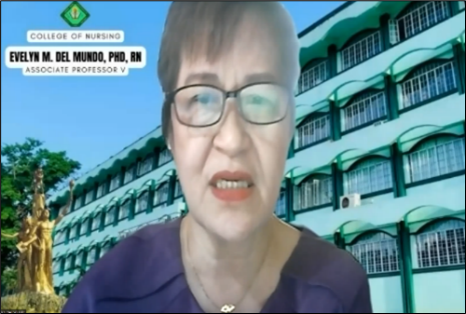 CvSU MOVE KATROPA President, Mr. King David J. Agreda talked about the elements of a Good Husband and Wife Relationship in which he emphasized that once a couple ties the knot, they become one and are officially in a partnership. He urged the participants to avoid comparing each other's families because each family is unique.
Ms. Thea Maries P. Perez and Ms. Hazelyn H. Dela Cruz, CvSU MOVE KATROPA Trainers, discussed Responsible Parenting and Parent-Child Relationship and Communication, respectively. Ms. Perez explained that being a parent entails a responsibility to own's child/children, and the skills, experiences, and obligations involved in raising and teaching a kid are referred to as responsible parenting. She also enumerated the roles of expectant mothers and expectant fathers. Meanwhile, Ms. Dela Cruz discussed that when two people unite in marriage and have children, they will discover both their similarities and differences, she included the different parenting styles, including sanguine, choleric, melancholy, phlegmatic, authoritarian, authoritative, permissive, and uninvolved. 'Respecting individual diversity is the foundation of a healthy parent-child connection', she added.

Ms. Perez talked about home management in the afternoon session and described it as a process of arranging the use of resources to achieve the desired outcomes that are beneficial to everyone and that aside from the fundamental needs, family goals may include the maintenance, education, and the full development of each member's potential. Mr. Agreda continued to discuss the same topic and identified other family resources. Moreover, he cited that stress management is essential for maintaining harmony and tranquility in the household, and couples should communicate, establish family norms, agree on expectations of one another, carry out their separate duties and obligations, and perfect their parenting abilities.
On the other hand, CvSU MOVE KATROPA Trainer Joshua A. Guevarra discussed the role and influence of parents on their children's future by accentuating how to support a child through each stage of growth. He further said that in all phases of development, the involvement of parents and families is essential, as they contribute to their children's whole growth.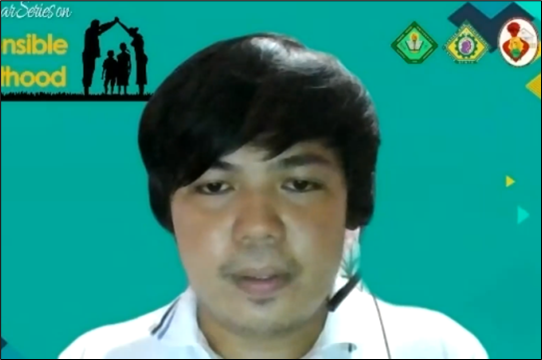 On the second day of the webinar series, Mr. Leonard V. Paunil, another trainer from Carmona Campus, talked about the topic of Gender Issues in Decision Making on the Use of Family Planning. There, he discussed that respect, trust, support, honesty and accountability, responsible parenting, shared responsibility, economic cooperation, negotiation, and justice should be the focus of families in addressing challenges with gender recognition. He stressed that males should actively assist in child upbringing and housekeeping.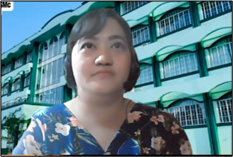 Ms. Merry Rose J. Olegario, Faculty Member from the College of Nursing, with Ms. Dela Cruz tackled the Importance and Benefits of Family Planning. Ms. Dela Cruz emphasized that family planning benefits the father by alleviating the weight of his obligation in sustaining his family because he will be providing only the number of children he can afford to support and giving him time for his own personal progress and it provides women with opportunities for increased education and engagement in public life. She added that having smaller families allows parents to spend more time with each child and that children with fewer siblings tend to stay in school longer than those with numerous siblings.
Ms. Olegario further stated the different methods of family planning, how it helps people from preventing conception using a range of contraceptive methods and services, and that natural/fertility awareness-based family planning approaches rely on the knowledge of the start and end of a woman's menstrual cycle period.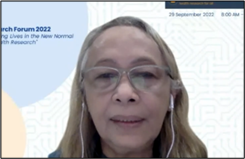 Dr. Eleanor J. Galvez, Dean of College of Medicine congratulated GADRC on the enormous attendance of the webinar since day one, not only via Zoom but also during Facebook Live. She described the session as topical, instructive, and engaging during her closing message. She also shared that during her time as a former Evaluation and Monitoring Officer of the Family Organization of the Philippines, family planning was primarily focused on the contraceptive technique and ensuring that the family size is affordable. Dr. Galvez said that attending this webinar serves as a reminder that everyone can be and be an advocate for responsible parenting and family planning. (KABustamante)