3,357 total views, 152 views today
In observance of the celebration of National Women's Month, the university's Gender and Development Resource Center (GADRC) successfully facilitated a webinar titled The Magna Carta of Women: Knowing Your Rights! on March 9, 2023, via Zoom video conferencing and Facebook Live which aims to impart knowledge on women's rights with regards to the guidelines on availing of leaves, paid breaks appreciate the importance of gender mainstreaming, and support the advocacy towards gender equality and gender-responsive university.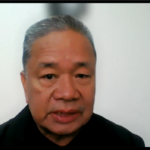 Dr. Hernando D. Robles, University President stated in his opening remarks that this year's focus for Women's Month is embracing equity, training women in digital innovation, and implementing equitable opportunity. He mentioned that women were treated before as people who usually perform housework, but today, they are offered equal opportunities to showcase their potential, demonstrate what they have, and contribute to the growth of our society and country. He said that today's webinar is about the statute that protects women's rights in the workplace, in the community, and in society and hoped that everyone would consider this and would pay attention to women's rights and emphasized that we are all equal and that everyone should respect one another regardless of their gender.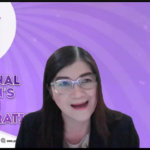 Ms. Narriza D. Cruz, Senior Human Resource Specialist of Civil Service Commission Region IV—Field Office-Cavite, provided an overview of the Magna Carta of Women (R.A. No. 9710), a comprehensive women's human rights law that aims to eliminate discrimination by recognizing, protecting, fulfilling, and promoting the rights of Filipino women, particularly those from marginalized groups
She discussed the rights of women guaranteed under the Magna Carta of Women such as protection from all forms of violence; protection and security in times of disaster, calamities, and other crises; participation and representation, equal treatment, equal access and elimination of discrimination against women in education, scholarships, and training; equal participation in sports; and non-discrimination in employment.
Ms. Cruz also enumerated the procedures for obtaining special leave benefits for women under RA 9710. She emphasized that every female public sector employee, regardless of age or civil status, is entitled to a special leave of up to two weeks with full pay based on her gross monthly salary. She also stated that special leave may be used for any gynecological illness needing surgery for a maximum of two months per year.
On the other hand, the winners of the PicTula Making Contest out of seventy-eight (78) entries received by the GADRC were also announced during the webinar. Syrus Dimaranan of the College of Sports and Physical Education and Recreation (CSPEAR) won third place with an average score of 85.00%, the second place was awarded to Kenneth M. Monteverde and John Rickie O'Niell P. Roma of the College of Education with an average score of 87.00%, and the first place winner is Dan Louise Christian D. Ardemer of the Carmona Campus with an average of 89.67%.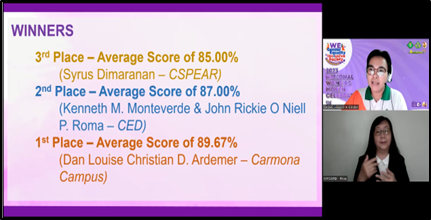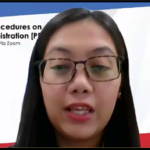 Ms. Abigail Cruz, on behalf of HRDO Director Eileen I. Cubillo, expressed her appreciation to the resource speakers and webinar participants. She hoped that participants would communicate the information they learned to others so that female employees would be aware of their rights. She also expressed gratitude to the GADRC for consistently organizing and conducting webinars and seminars aimed at empowering women.
Mr. Leonard V. Paunil, GAD Alternate, CvSU Carmona Campus served as moderator for this activity. (MCPSioco)