In support of the annual World Day for Safety and Health at Work observed every 28th of April, the university's Gender and Development Resource Center (GADRC) conducted a Webinar on Building a Culture of Prevention in Occupational Safety and Health on April 27, 2023 via Zoom and Facebook live.
Mr. Dexter Mendoza, Occupational Safety and Health (OSH) Practitioner of CONSAFE, discussed the Workplace Risk and Trends in Occupational Safety and Health which include major topics such as environmental safety and industrial hygiene, identifying various workplace hazards, measuring the work environment, and administrative control consisting of right procedures, guidelines, training, and emergency plans.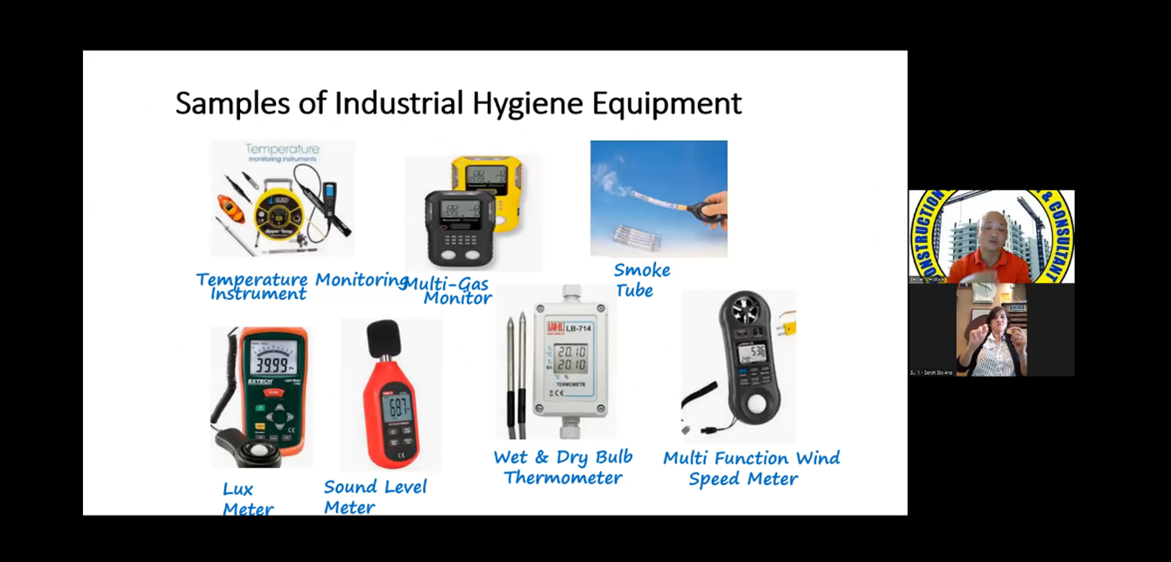 On the other hand, Engr. Marc Brian Torres of DOLE-Laguna Provincial Office explained the Working Conditions: Protection of Women Employees and CSC-DOH-DOLE Joint Memorandum Circular No. 1, s. 2020 in which he primarily focused on the key components of the said joint memorandum along with RA 11313 Safe Space Act/Bawal Bastos Law; RA 7877 Anti-Sexual Harassment Law: Forms of Sexual Harassment 2020; Provision for Reasonable Working Experience; Duties and Responsibilities of Safety and Health Officer; Duties, Function, and Components of Safety and Health Committee; and Provisions and Statutory Mandatory Benefits for Women.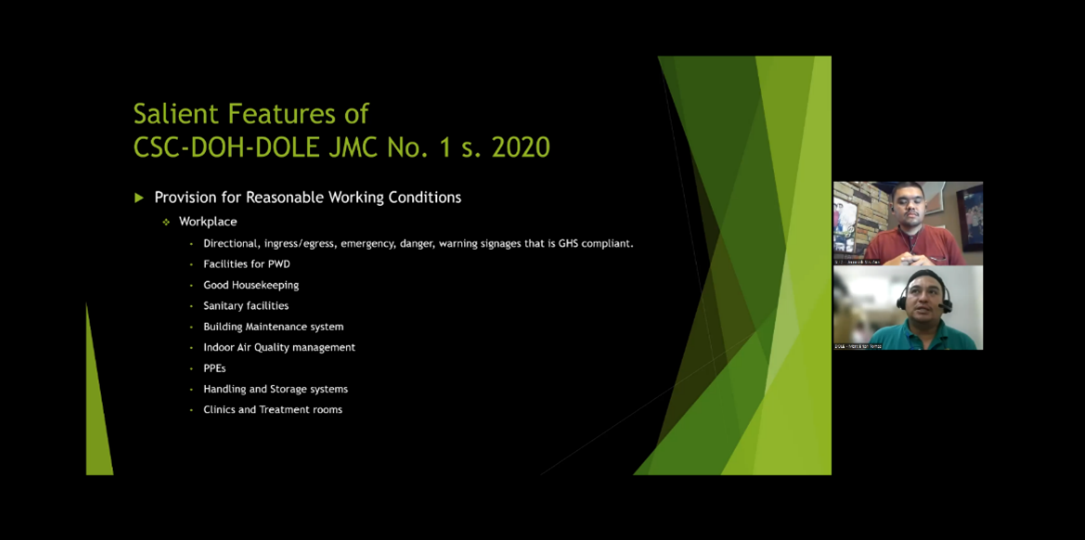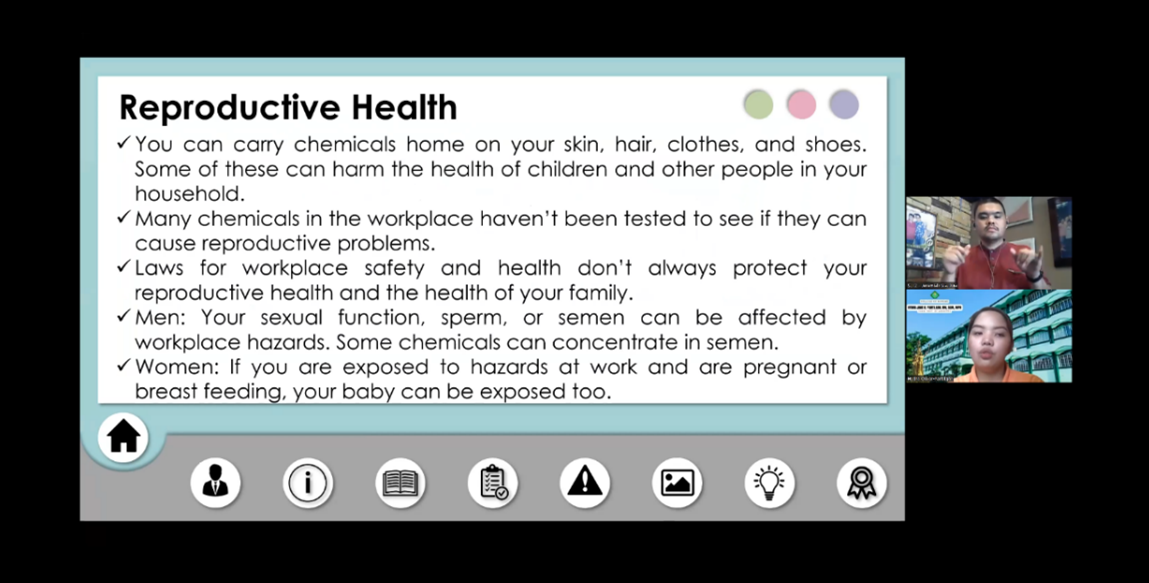 Mandatory Benefits for Women. Ms. Hydra Jane Pantilgan, Principal of the Department of Midwifery of the College of Nursing (CoN) discussed the reproductive health and occupational hazards among Women Workers wherein she highlighted the risks being faced by female employees in the workplace, the impact of chemicals on female reproduction, and the functions of the female reproductive system. She also added that exposure to hazards might cause low birth weight, early birth, miscarriage, stillbirths, and changes in the menstrual cycle. Furthermore, she categorized substances that can contaminate breast milk, such as mercury and other volatile organic substances. (GCRSison and MCPSioco)