To further encourage gender-responsive leadership in the university system, the Gender and Development Resource Center conducted a two-day leadership seminar-workshop for the members of the administrative council of Cavite State University, held at the International Convention Center (ICON) on May 9 to 10, 2023.
With the theme, "Reframing Leadership to a Gender-Responsive Leadership", the seminar-workshop opened an opportunity for the participants to reflect on the university's organizational leadership aligned with their personal lives, and be equipped with enough knowledge and be encouraged to achieve a gender-responsive university through the activities and diverse topics expounded by several well-established resource speakers.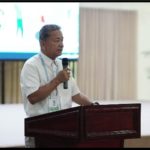 University President Dr. Hernando D. Robles commended the members and organizers in his welcome remarks, for another step towards making the university truly a home for advocates of gender equality in all of its units, departments, and campuses.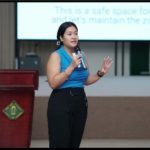 To provide a refresher in Gender and Development and discuss Gender Responsive Leadership, Miriam College Women and Gender Institute (WAGI) Program Coordinator, Ms. Danica C. Gonzales-Saurombe led the first-day morning session, integrating both individual and group activities that focused mainly on each department/unit's mission, vision, goals and objectives.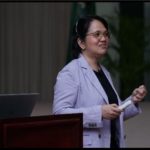 The participants were able to reflect more on their leadership, personality, and work environment as Ms. Maria Romila Tan from World Vision International, Global Center Manila kickstarted the afternoon discussion with the topics, 'Who Are You? The Four Main Personality Profiles of a Leader' and 'The Value of Strong Workplace Ethics'.
Ms. Janeal Krayjn Rebutazo, GADRC Training Coordinator moderated the sharing of the participants of some of their key first-day takeaways before the second-day session commenced.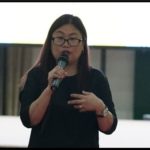 The third resource speaker, Miriam College WAGI Executive Director, Dr. Melanie M. Reyes was greeted by the audience with great interest and active participation while she proceeded to discuss and facilitate a group activity about Gender Responsive Planning and Budgeting.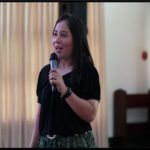 To end the second day's afternoon session with a notable experience for everyone, Ms. Amelia De-Chavez Pagdanganan, a Mental Health Advocate, Public Speaker, and Published Author, moved the participants with her own real-life experiences aligned with Leadership and Mental Health, introducing the self-written books she published for circulation and signed book for the participants who requested an autograph in the materials they purchased.
Ms. Raecel A. Estebat, GADRC In-Charge of Planning, Monitoring and Evaluation, awarded the Certificates of Appreciation to each of the resource speakers and facilitated the post-test and evaluation that the participants should accomplish.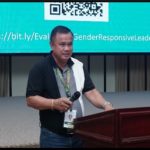 University Vice President for Administrative and Support Services Dr. Camilo A. Polinga formally ended the activity by expressing his greetings to the participants who successfully completed the two-day seminar-workshop, emphasizing the need to put everything they learned into action in their respective departments and units.