To effectively pursue and eventually institutionalize gender mainstreaming in the institution, enhance gender awareness, develop knowledge and skills, and change the perceptions, attitudes, and skills in relation to gender of Cavite State University (CvSU) personnel, the Gender and Development Resource Center (GADRC) of the university successfully conducted the Benchmarking at the Municipality of Los Baños and Training of Trainers on GAD at Monte Vista Hotsprings and Conference Resort on July 11-14, 2023.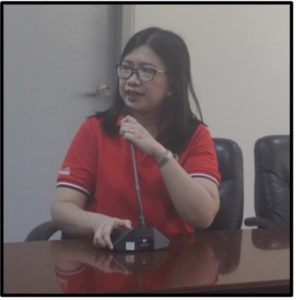 The CvSU personnel were welcomed by Municipal Mayor Hon. Anthony F. Genuino, Ms. Karen Lagat-Mercado, and Mr. Roberto F. Rellala Jr., who highlighted the importance of planning and various issues related to gender and development. Ms. Lagat-Mercado shared their best GAD practices, including formulating policies and incorporating GAD into their programs, activities, and projects. She also presented the GAD database of Los Baños and its role in mainstreaming GAD in the municipality.
Hon. Mayor Anthony F. Genuino welcomed the GAD advocates and shared that he has been conducting consultations with various barangays of Los Baños to plan projects and programs that cater to their needs. One example is the establishment of a child center for solo parents whose work performance are affected because they take care of their children. He concluded by emphasizing that through a holistic approach, mainstreaming GAD in Los Baños was a success.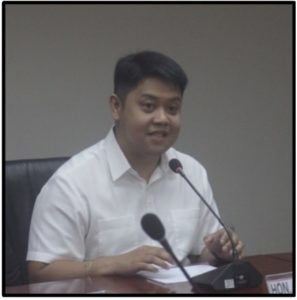 To end the benchmarking activity, Dr. Susan G. Tan expressed her appreciation to the Municipality of Los Baños for welcoming and entertaining their queries, and she also commended their GAD database.
On the afternoon of Day 1, Ms. Janeal Krayjn Rebutazo, GADRC Training Coordinator, divided the participants into three groups. Each group must assign someone to facilitate the levelling sessions, discuss the objectives of the training, recap the daily activities, introduce the resource speakers, and be in-charge of the ceremonies, among others. Afterwards, the participants answered the Training Needs Assessment (TNA) to identify their knowledge, skills, and abilities pertaining to GAD.
The second day of the training focused on the discussion of the topics "Why Be a GAD Advocate," "Becoming a Good Facilitator and an Effective GAD advocate," and "Basic GAD Orientation." Before the discussion began, a levelling session was held where the participants expressed their expectations about the topics, resource speakers, participants, and the output of the training.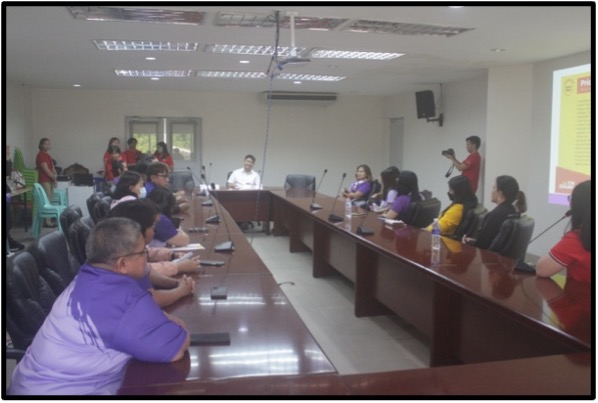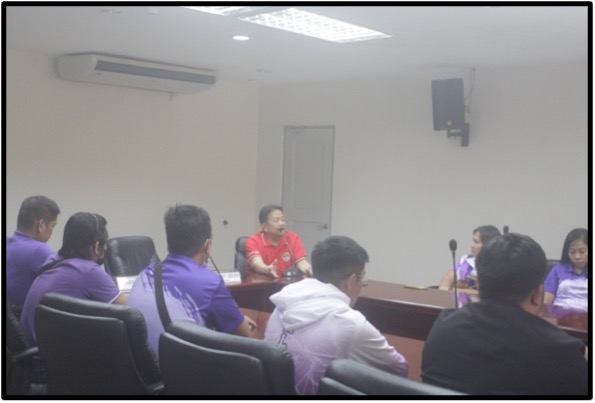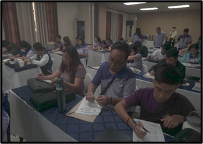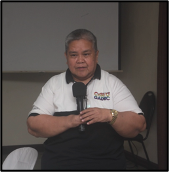 Dr. Tan emphasized the importance of being a GAD advocate. She highlighted that advocacy involves calling out for support, understanding rights, and expressing views, and that it is not just about influencing public policy but also raising public awareness about issues. She added that GAD advocates should promote respect and equal treatment for women and men, and that they should offer independent support, assist people in accessing information, and stand up for the victims of injustice.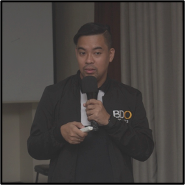 Mr. King David J. Agreda, GAD Coordinator and CvSU MOVE KATROPA President, discussed the importance of being a good facilitator and effective GAD advocate. He emphasized the need for capacity and the importance of working with people to strengthen their voice and raise awareness. Mr. Agreda also highlighted the difference between being a GAD Coordinator and an advocate, and shared tips to become a good facilitator with an advocate's heart.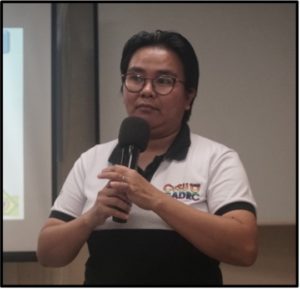 Ms. Raecel A. Estebat, In-Charge for Planning, Monitoring, and Evaluation, discussed Gender Sensitivity in which she highlighted that GAD is not only for women nor is it anti-male but for everyone because both women and men are victims of gender inequality, and that as an advocate, they should create unity and not division in the society. She added that GAD is a developmental issue because of existing cases of violence against women wherein they are unable to leave violent situations due to financial dependency on their partners.
The third day of the training focused on GAD-related laws and the use of Gender-Fair Language. Dr. Tan discussed the Anti-Sexual Harassment Act of 1995 and the Safe Spaces Act of 2019, explaining how it is applicable to university, as well as the process in handling sexual harassment complaints. Mr. Agreda discussed the Anti-Violence Against Women and their Children Act of 2004 and the cycle of violence, highlighting the alarming facts about VAW. Ms. Estebat tackled the importance of using gender-fair language to avoid discrimination, and shared suggestions for using non-sexist language in daily activities like writing letters and memoranda.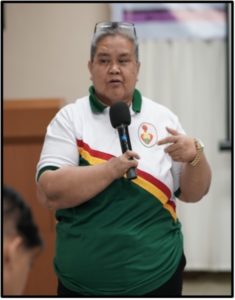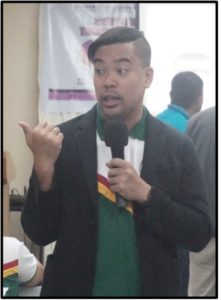 The fourth day of the activity focused on the return demo of participants, with Group 1 discussing "The Use of Gender-Fair Language," Group 2 discussing "GAD related Laws," and Group 3 discussing "Gender Sensitivity Orientation." Each group was given 10 minutes to discuss their sub-topic. Dr. Tan, Mr. Agreda, and Ms. Estebat provided comments and suggestions on the return demo and tips for improving their knowledge.
Mr. Agreda delivered the closing message challenging the participants not to be just a GAD coordinator but to be a GAD advocate. (MCPSioco)