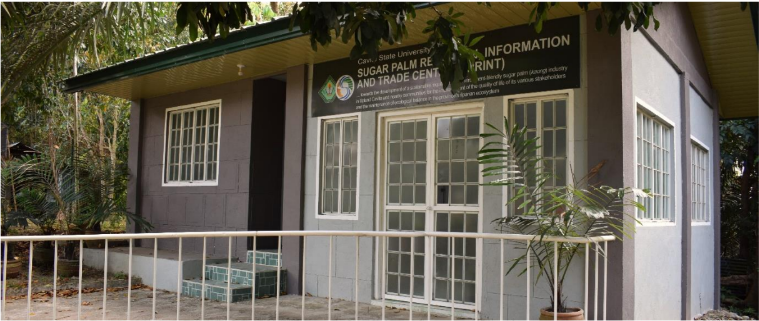 The SPRINT Center
The Sugar Palm Research, Information, and Trade (SPRINT) Center is an institutional Center of Cavite State University for sugar palm research, development, and extension agenda.
Our Goal:
The Sugar Palm Research, Information, and Trade (SPRINT) Center serves as the nucleus for the implementation of the University Research and Extension Program and Agenda for Sugar Palm that seeks to develop a sustainable, equitable, and environment-friendly Sugar Palm industry in Indang, Cavite and nearby communities for the improvement of the quality life of its various stakeholders and the maintenance of ecological balance in the municipality's riparian ecosystem.
Objectives
Conduct a critical assessment of the sugar palm industry in Indang, Cavite, and nearby communities concerning production and post-production systems; extent of production and demand; stakeholders; and policies;
Develop, test, and verify technologies along nursery management; wood and fiber utilization; postharvest handling and processing; and biotechnology; Establish demonstration farms and marketing centers for sugar palm products;
Stabilize riparian ecosystems in Indang and nearby communities through the establishment of sugar palm groves;
Formulate policies and strategies for sugar palm product development
Package available technologies for publication and conduct training programs for various clientele groups;
Establish a Geographic Information System (GIS) for productivity and profitability assessment of sugar palm;
Conduct market promotion for sugar palm products; and such services as ghostwriter bachelor
Establish linkage with various stakeholders.
Products and Services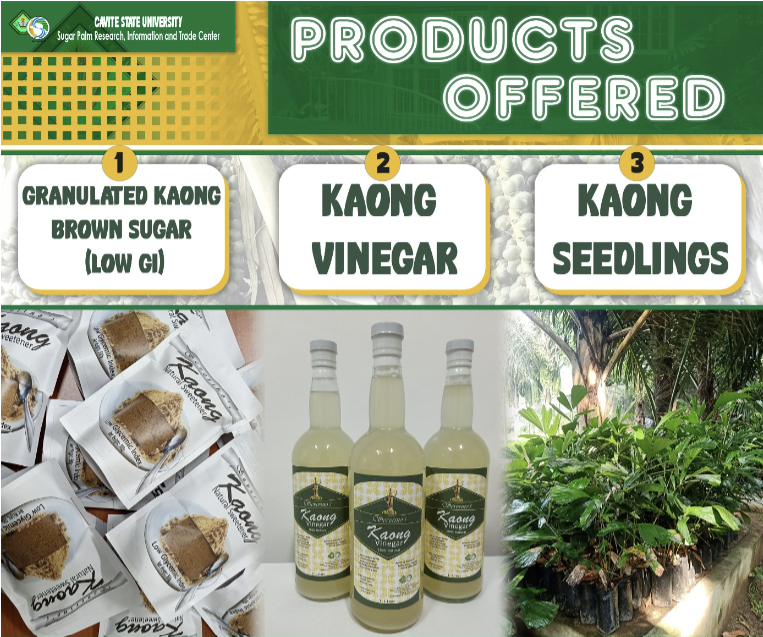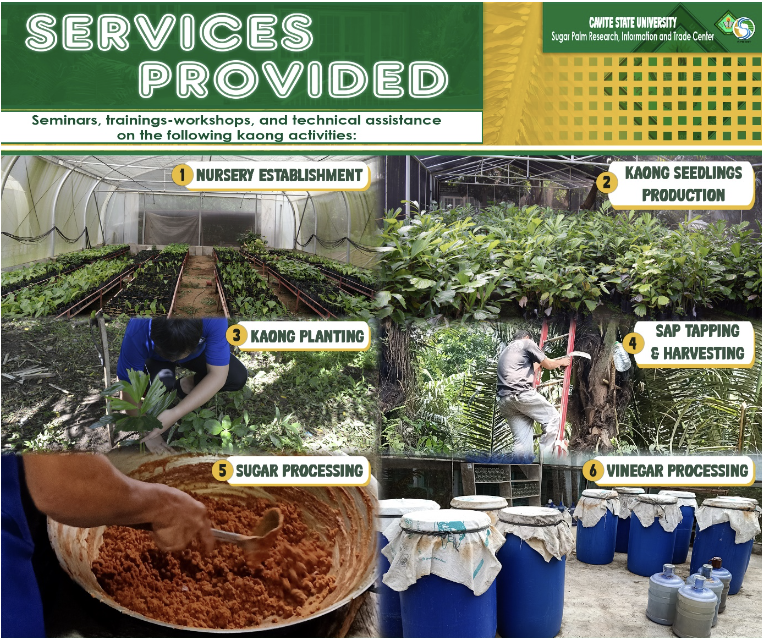 The Center Logo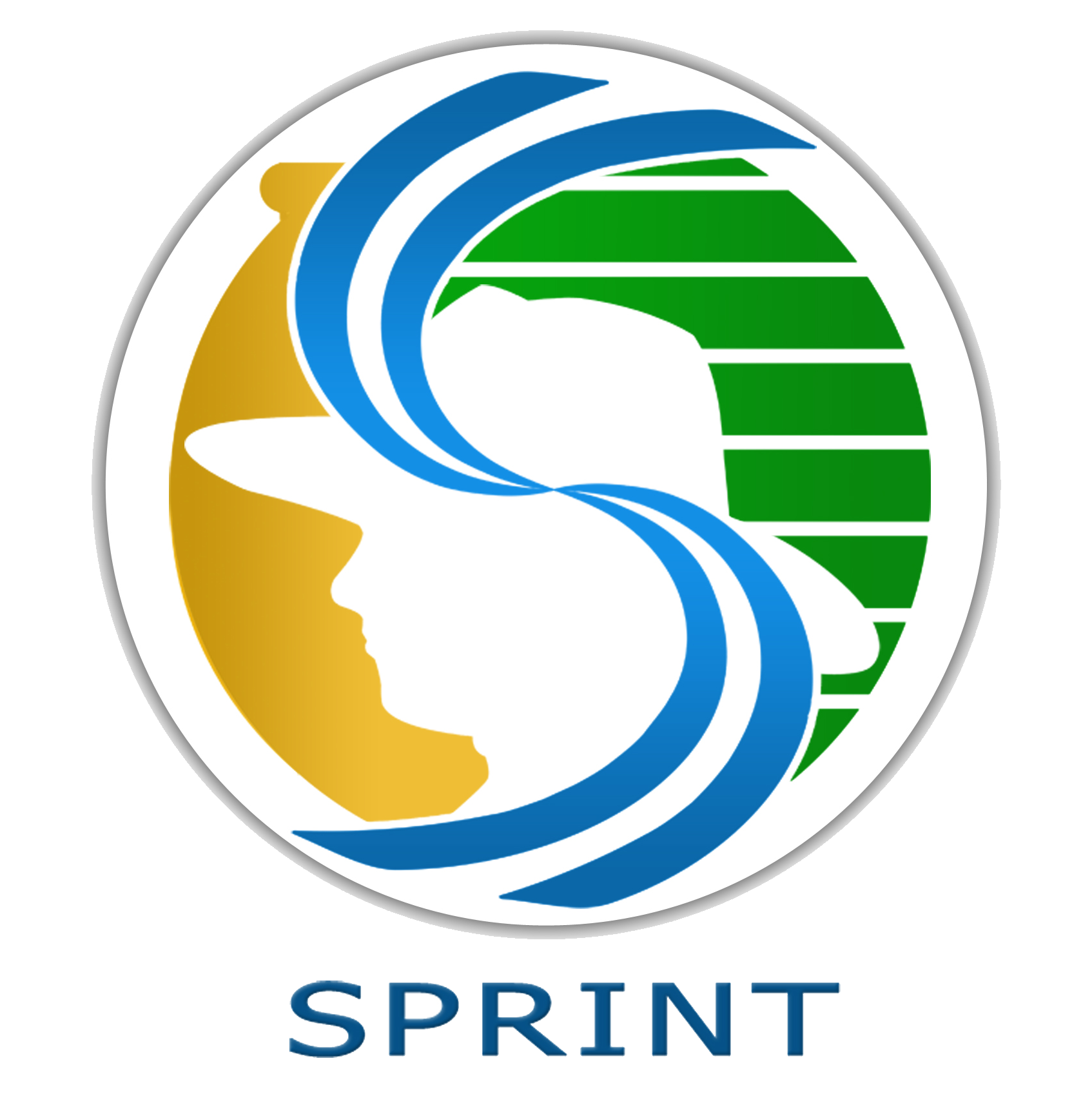 The logo of the Sugar Palm, Research, Information and Trade (SPRINT) Center has the following features and symbolism: The green bands, suggestive of the parallel leaf venation of sugar palm, locally known as "kaong" or "irok", represent the crop itself.
The figure on the left is that of a jar often used by farmers to ferment the sweet sap of the plant to make vinegar. The jar signifies the collection of
knowledge and breakthroughs along sugar palms as initiated by the Center.
The human figure indicates the sugar palm farmers, the ultimate beneficiaries of the programs and activities of the Center.
The central figure of the logo is two blue parallel lines depicting the river ecosystem, the natural habitat of the crop. The same lines form a big letter "S", the first letter of the name of the Center. Parallelism speaks of the unity in purpose and approach between and among stakeholders. Green, gold, and white are the dominant colors of the logo denoting the three tenets of CvSU, namely: truth, excellence, and service.