2,278 total views, 3 views today
To showcase its research, extension, and business activities, the University launched its Agri-Eco Tourism Park (AETP) on 15 July.
According to Dr. Hernando D. Robles, the AETP is CvSU's way to bring back the interest and appreciation of the people to agriculture by providing attractions, activities, services, amenities, and hands-on learning.
During the launching program, Department of Tourism Secretary Bernadette Romulo – Puyat, in a video recorded message, congratulated CvSU for developing and promoting a farm tourism program that promotes sustainability, farming, and ecotourism not only for the benefit of the academic community but for all Caviteños. She also expressed her eagerness to personally visit the park.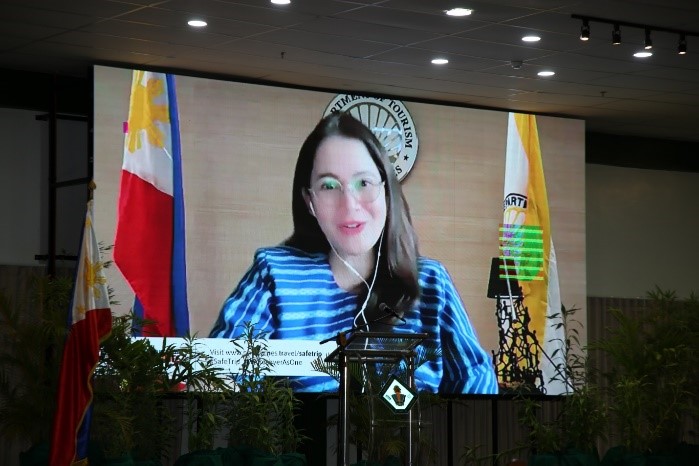 Also present during the launch were Cavite Provincial Administrator Alvin S. Mojica representing Governor Jonvic Remulla, Indang Municipal Mayor Perfecto V. Fidel, and Indang Tourism Officer Marianito Nuestro. Meanwhile, Commission on Higher Education Commissioner Lilian A. De Las Llagas was represented by CHED Region IV-A Director Amelia A. Biglete, whose message was read by Dr. Freddie Bulauan, Chief Administrative Officer of CHED IV-A. Likewise, CHED OIC Deputy Executive Director Atty. Lily Freida Macabangun – Milla sent a video recorded message for the event.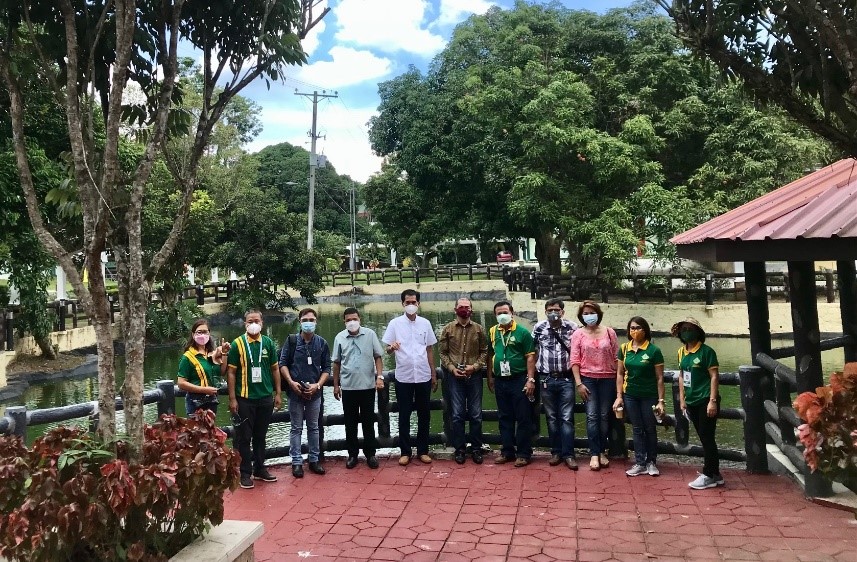 After the short opening program, guests and CvSU officials went on a simulation tour of the park which was capped by a sumptuous lunch at Hostel Tropicana.
The different tour packages offered in the park includes something to see, something to experience, something to learn, and something to buy. The components of the park are the following: Hagdan ng Kasaysayan, Tulay ng Karunungan, CvSU Bee Program, Kapihan sa Kubo, villas, technology demonstration hub on coffee-based farming, dragon fruit farm, upland agriculture, ornamentals, native pigs, feathered animals, National Coffee Research, Development and Extension Center (NCRDEC), Central Experiment Station, Garden of Culinary Herbs, Aromatics and Medicinals (CHARMS), Sugar Palm Research, Information and Trade Center (SPRINT), University Museum, and lagoon. The Technology Innovation Hub features products from the different Cavite Farmers Information Technology Services (FITS) Centers and other partners.
A few days before the launching, a blessing ceremony was held for the park, led by Fr. Jeody Arias.
In the future, it is hoped that more interventions will be developed to help the stakeholders, more products and services will be featured including those of the community partners, and more exciting activities will be provided for the young and the young at hearts in the agri-eco tourism park.
For inquiries and bookings, the Agri-Eco Tourism Park may be reached through email: agri-ecopark@cvsu.edu.ph or landline: (046) 482 4385.