To address the needs of students and other clients with print disabilities, Cavite State University, through the initiative of the Gender and Development Resource Center, partnered with Benetech to set up a BookShare Corner in the University Library. This is the first-ever BookShare Corner set up in a university library in the Philippines and a pioneer BookShare Corner in CALABARZON.
Benetech is a US-based non-profit organization supporting people with disabilities through BookShare ebook library that makes reading easier for people with dyslexia, blindness, cerebral palsy, and other reading barriers.
During its virtual launching on 19 August, CvSU President Dr. Hernando D. Robles, in his message delivered by VP for Academic Affairs Dr. Agnes P. Nuestro, acknowledged the greater disadvantage faced by the visually impaired when it comes to content and information. He also expressed his gratitude to Benetech for choosing CvSU as one of its beneficiaries for the eLibrary that will cater to the reading needs of people who are blind or have other disabilities that affect reading.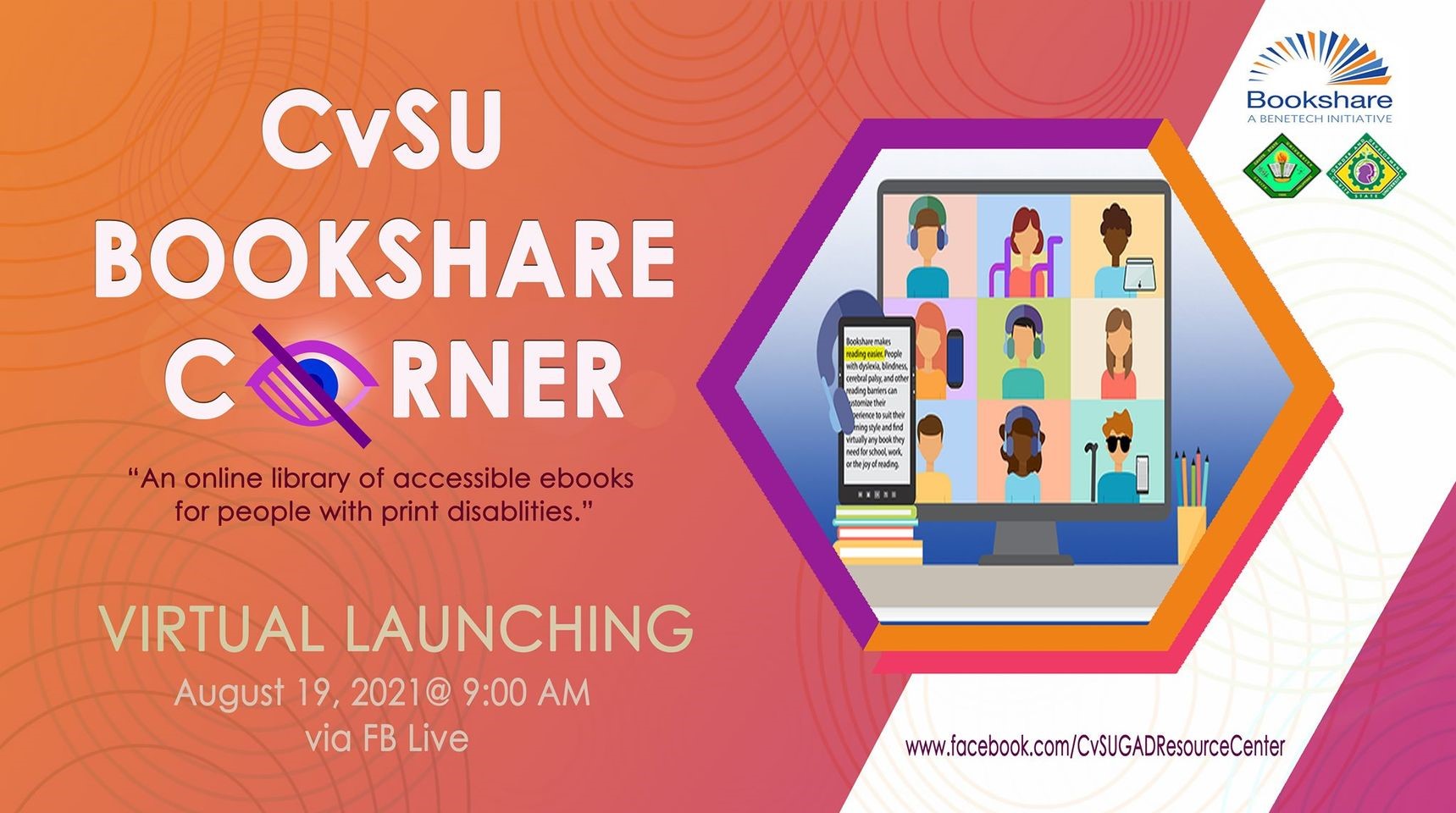 Benetech's VP for Global Literacy Mr. Brad Turner graced the virtual event and complimented CvSU for its efforts to create impact by bringing appreciation to reading to the most disadvantaged groups. Likewise,  BookShare Philippines Ambassador Ms. Maria Criselda "Krissy" Bisda expressed her admiration to CvSU for making disability inclusion possible. She hopes that the University will be able to inspire more universities, not only in CALABARZON but also outside the region, to promote disability inclusion in their respective institutions. Meanwhile, BookShare Outreach Representative Ms. Ma. Agnes J. Angeles congratulated CvSU for being the university model of BookShare Corner ebook library. Also present are Mr. Butch Robredo, President of the Philippine Blind Union Inc., and Dra. Carmela Ongsiako of the Makati Medical Center and the chief ophthalmologist of BookShare.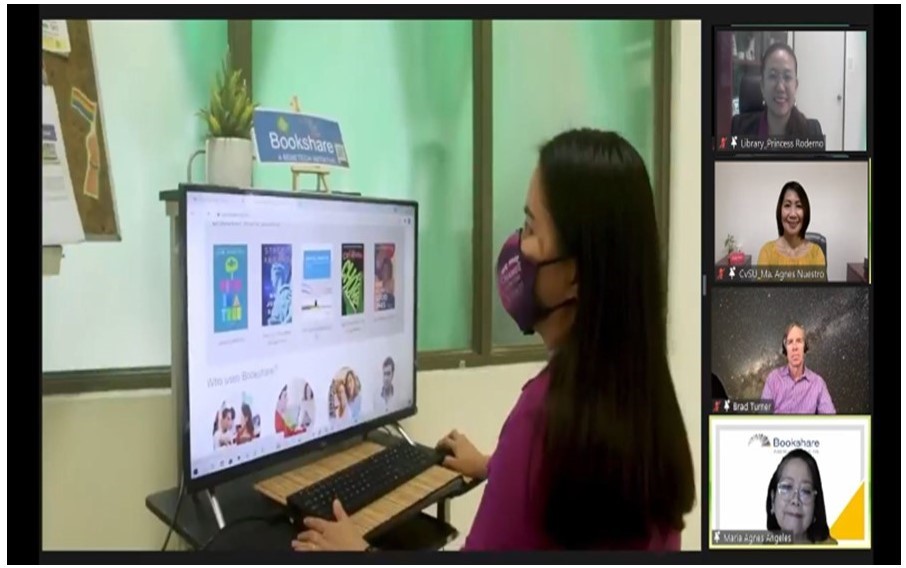 This endeavor will not only make CvSU the leading higher education institution in terms of workplace inclusivity and diversity but also, slowly but surely, moving forward to be recognized as a Gender Equality, Disability, and Social Inclusive learning institution. (SGTan)