1,402 total views, 1 views today
Dr. Marilyn M. Escobar, a professor from the College of Engineering and Information Technology and the former Consortium Director of Southern Tagalog Agriculture, Aquatic, and Resources Research, Development and Extension Consortium (STAARRDEC) and, has been designated to head the Office of the Vice President for Planning and Development  effective 15 September 2021. A simple turnover ceremony was held  on the same day. Dr. Escobar succeeds Dr. Leyma L. Cero.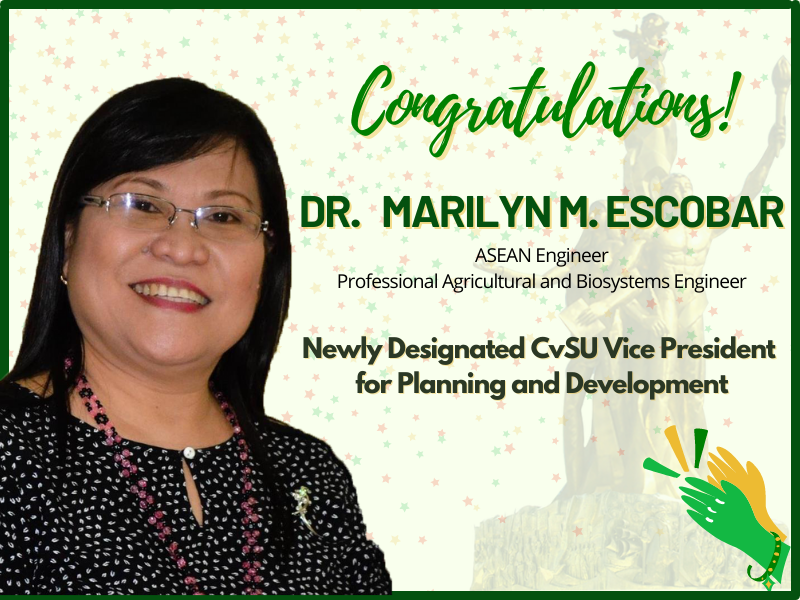 Meanwhile, Extension Services Director Dr. Almira G. Magcawas, concurrently serves  as OIC consortium director of  STAARRDEC.