The Office of Student Affairs and Services has successfully conducted the Job Fair 2019 at the University Gymnasium last April 25, 2019, 8am to 5pm. It was participated by sixty (86) companies and schools and three thousand one hundred eleven (3,111) graduating students. It was also the first time that Pag-Ibig Fund and Social Security System joined with the Philhealth in which they process the student's registration for membership with the respective government agencies.
Another milestone of the Office of Student Affairs and Services together with the College Placement Coordinators for the event benefited the students a lot. In fact, many of our graduating students will be hired right after their graduation.
| | |
| --- | --- |
|   | No. of Attendees |
| College of Agriculture, Forestry, Environment, and Natural Resources | 203 |
| College of Arts and Sciences | 442 |
| College of Criminal Justice | 79 |
| College of Education | 594 |
| College of Engineering and Information Technology | 966 |
| College of Economics, Management and Development Studies | 608 |
| College of Nursing | 115 |
| College of Sports, Physical Education and Recreation College of Veterinary Medicine and Biomedical Sciences | 90 |
| College of Veterinary Medicine and Biomedical Sciences | 14 |
| TOTAL |  3,111 |
REGISTRATION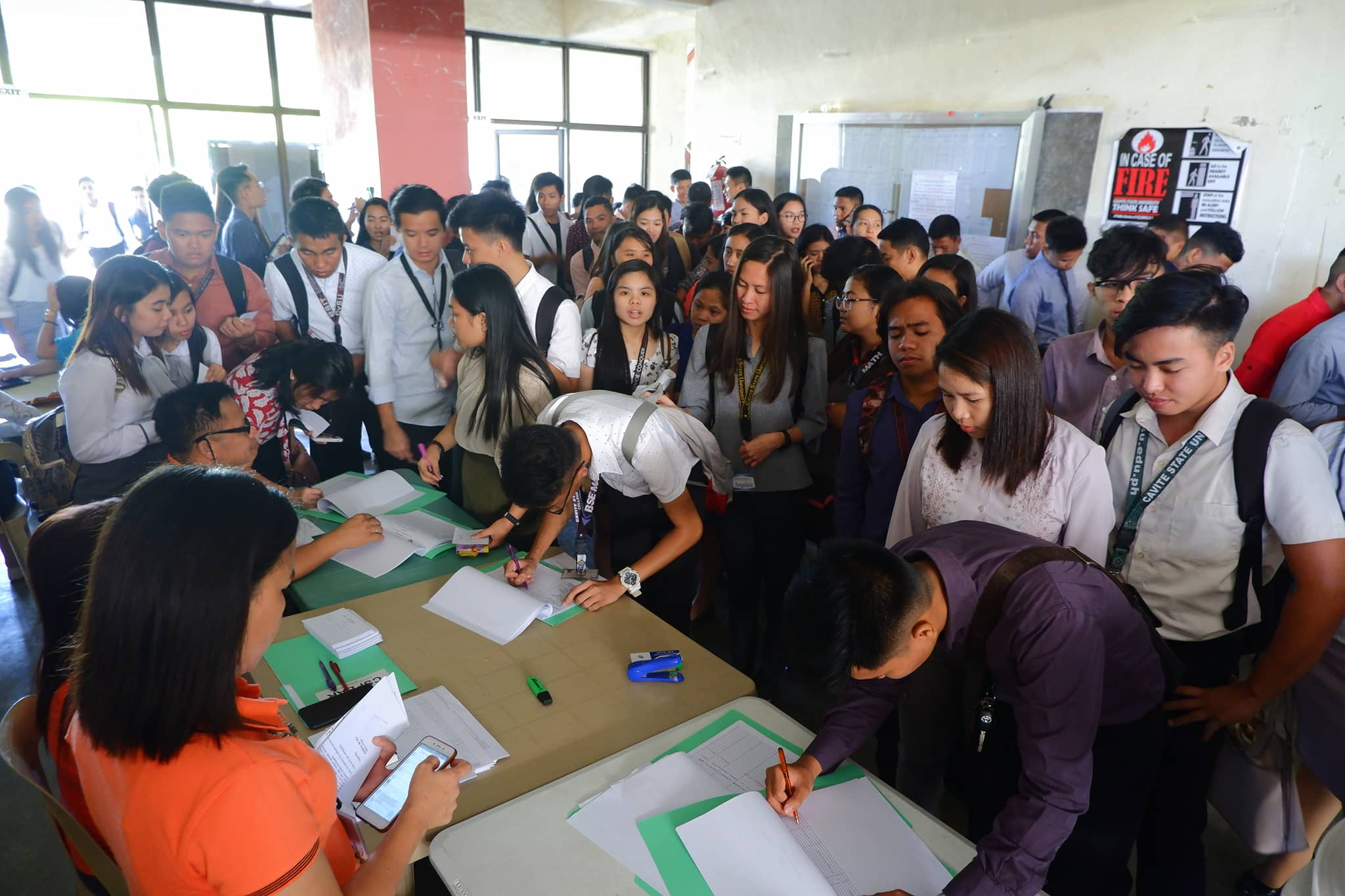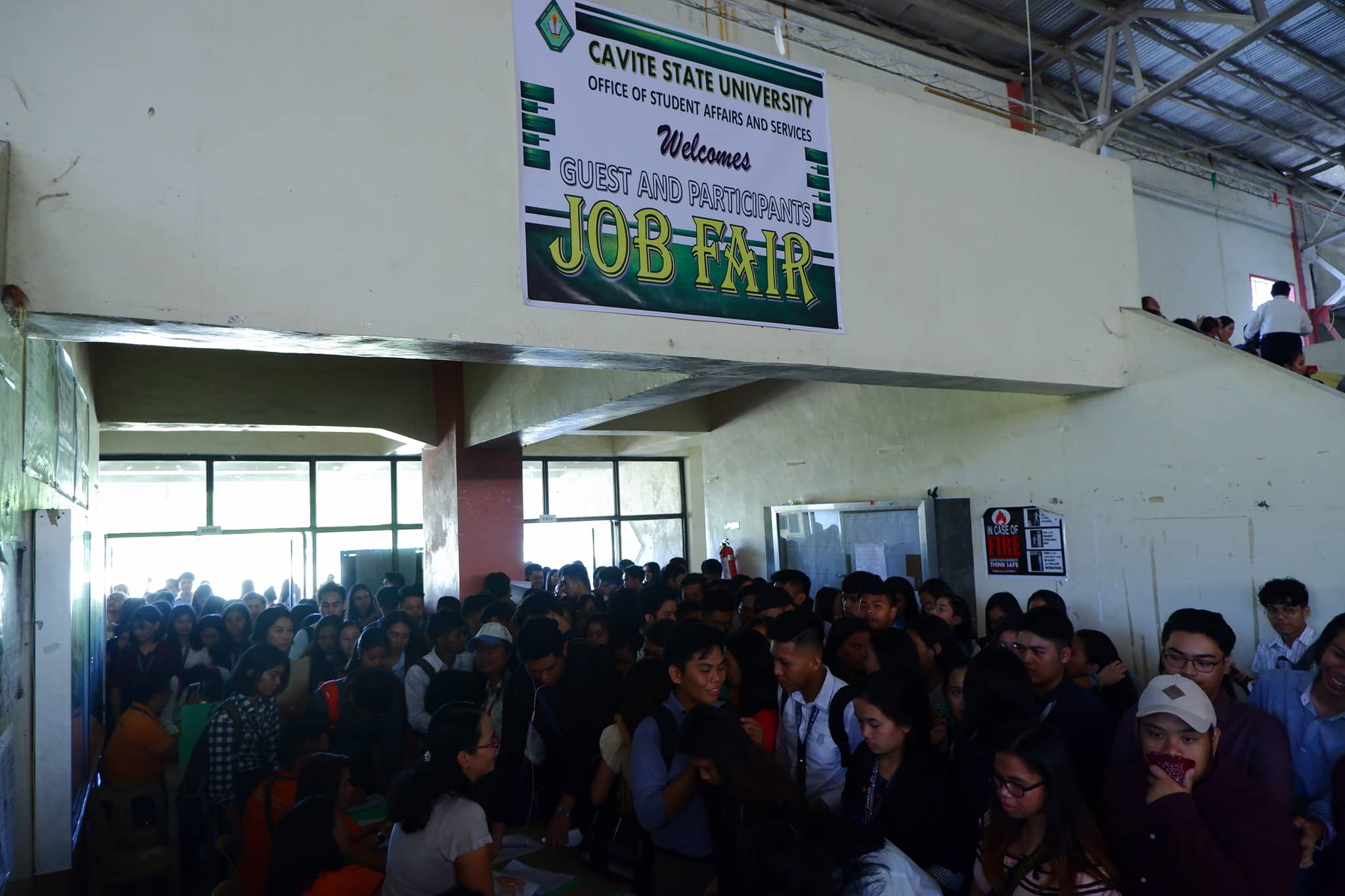 JOB SEEKING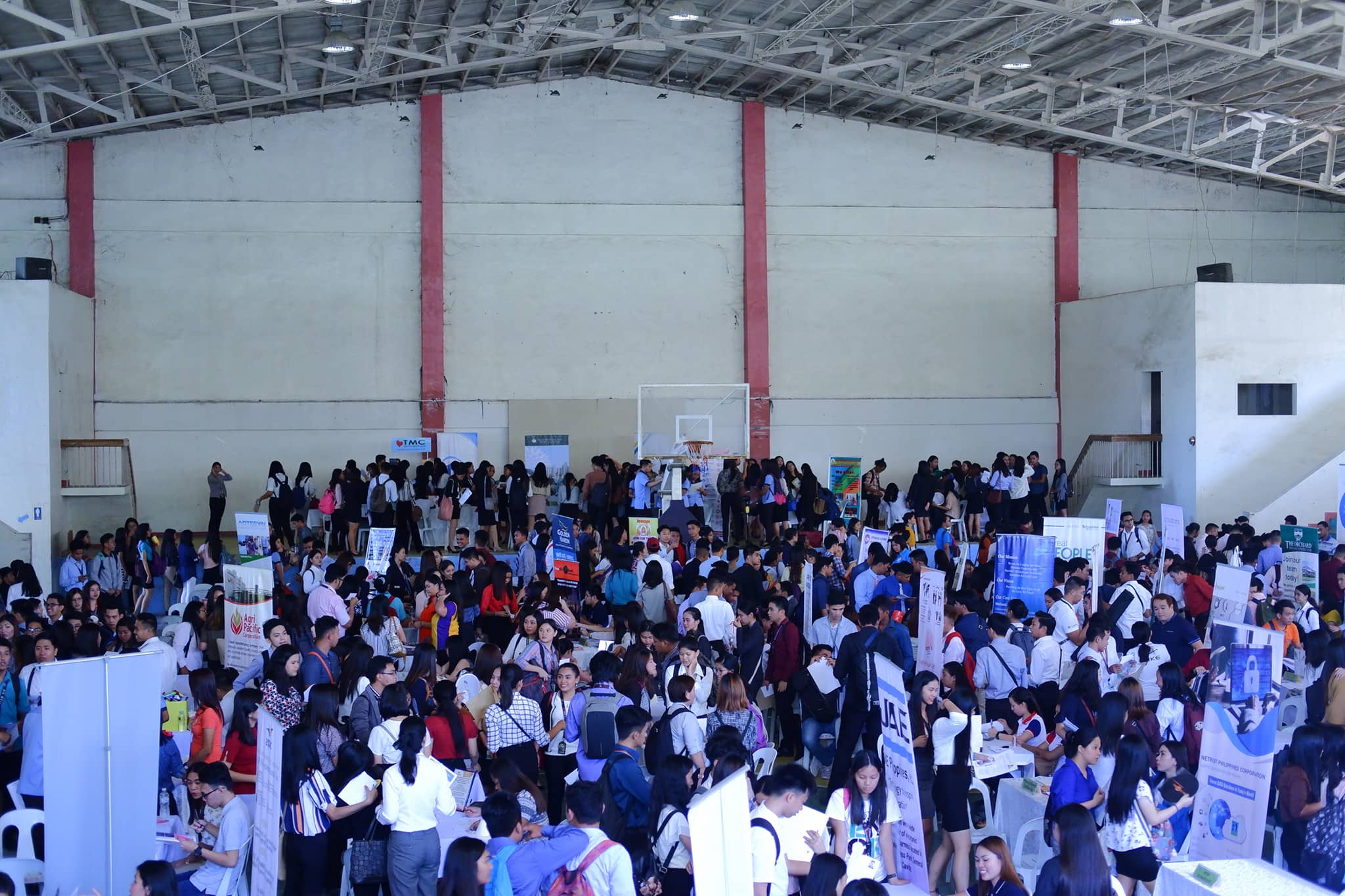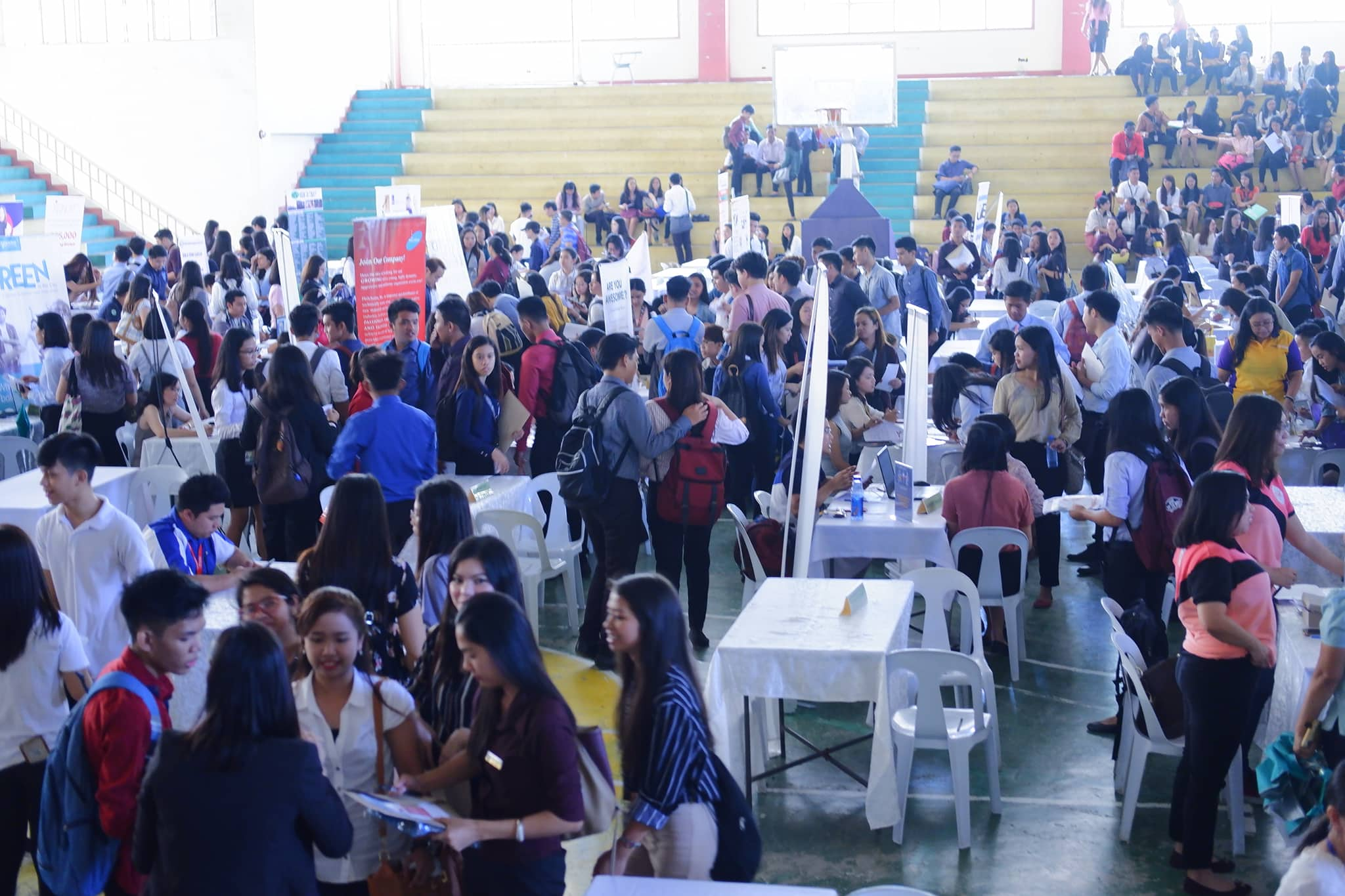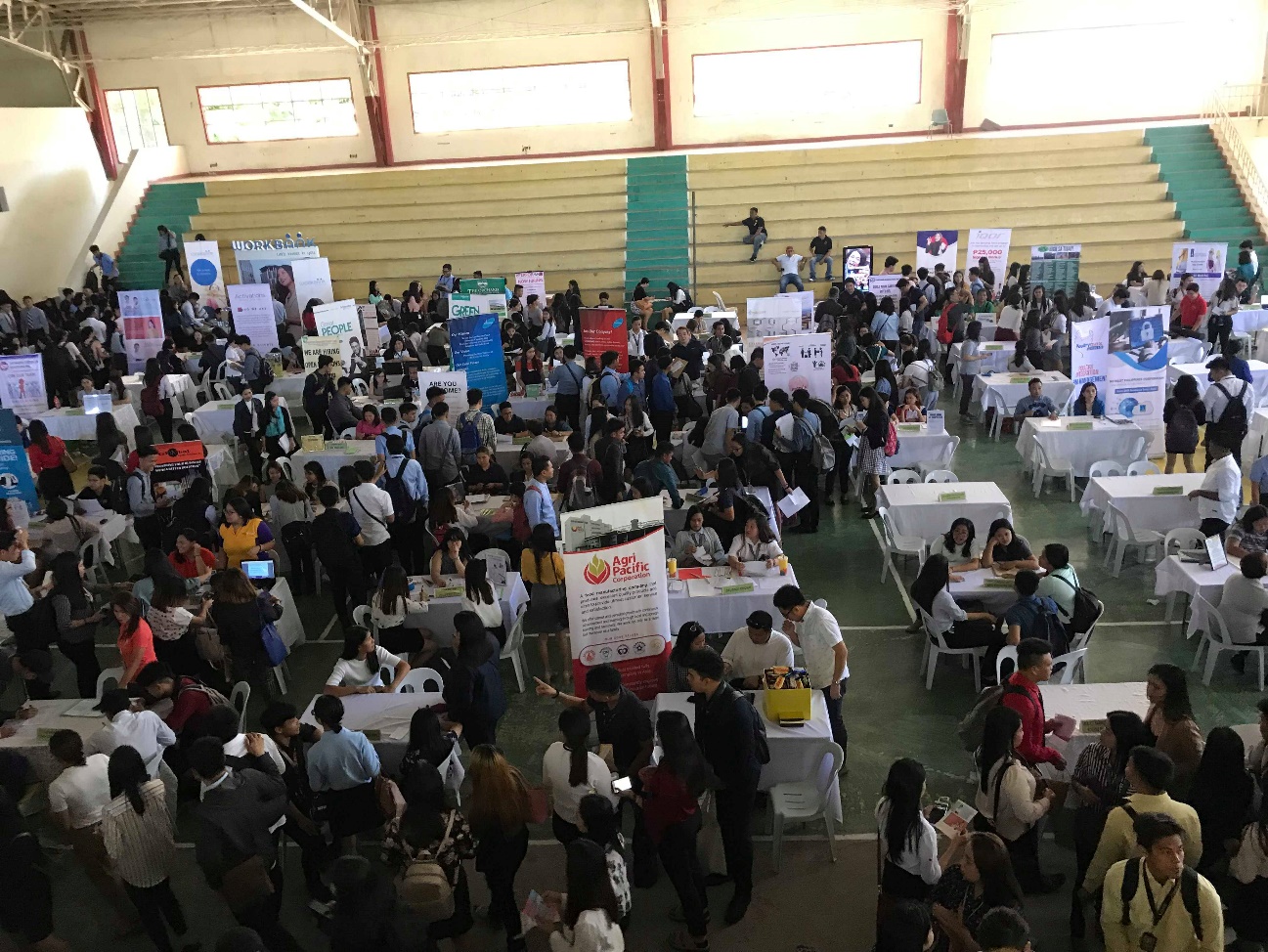 INTERVIEW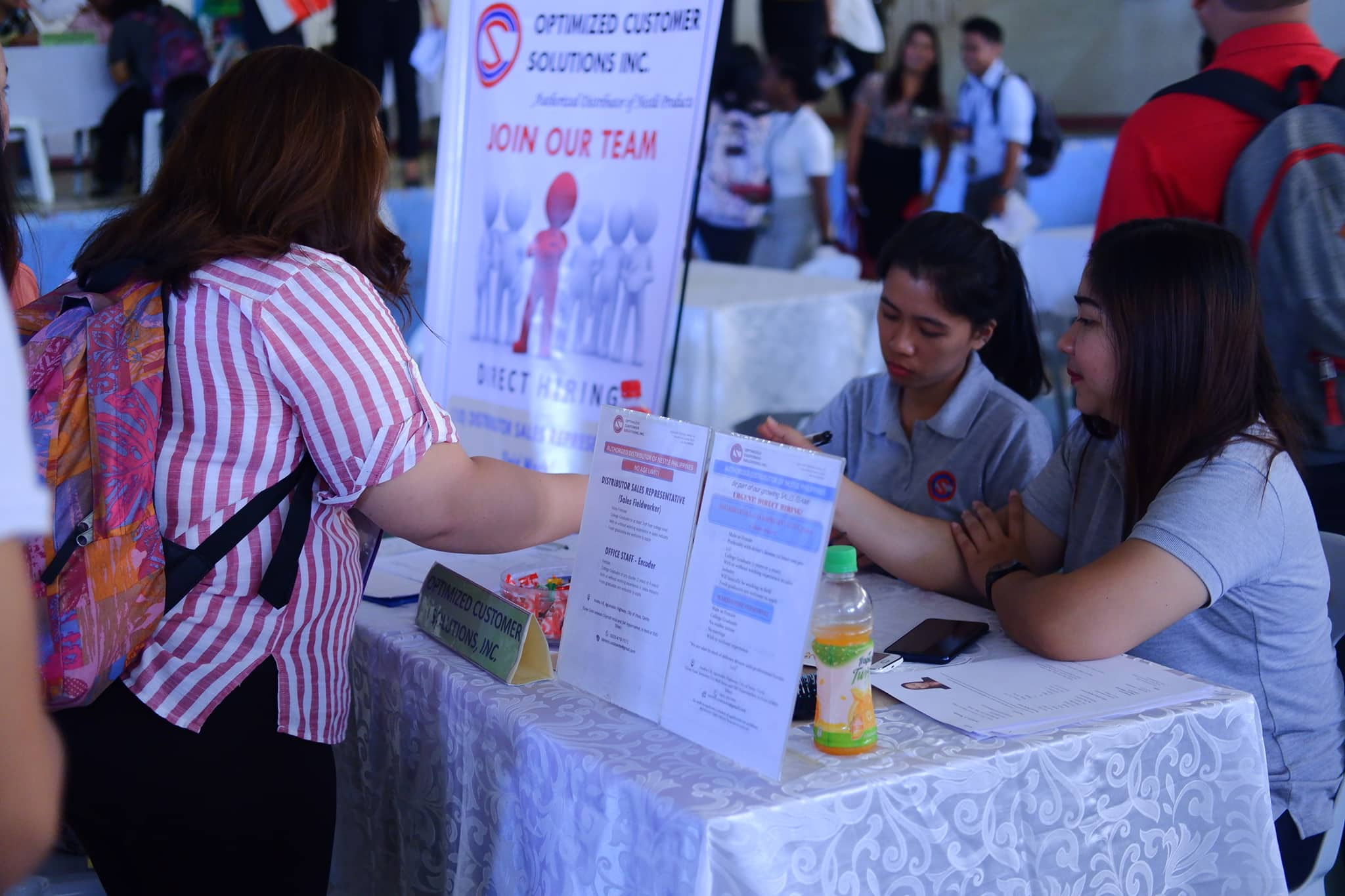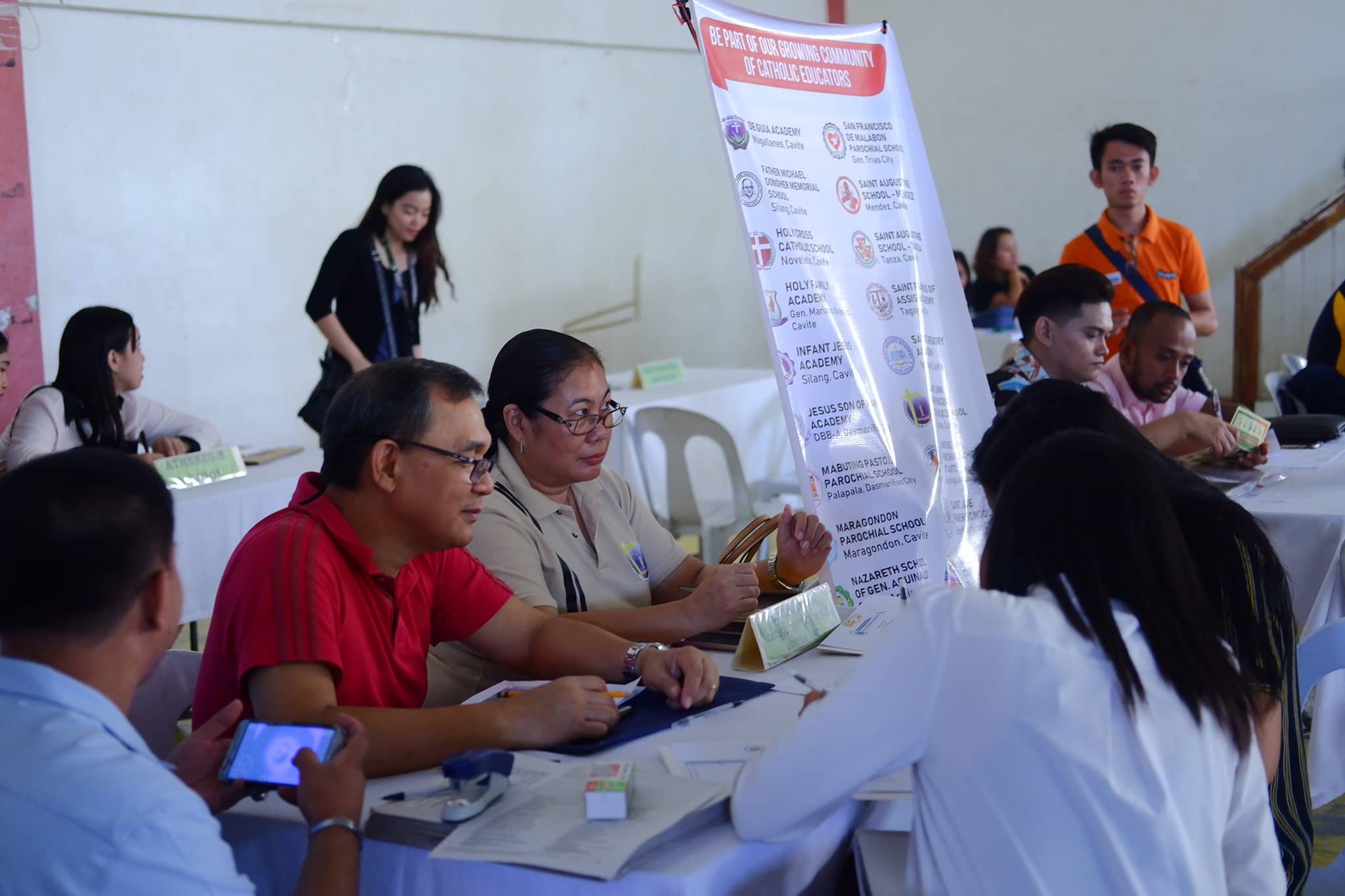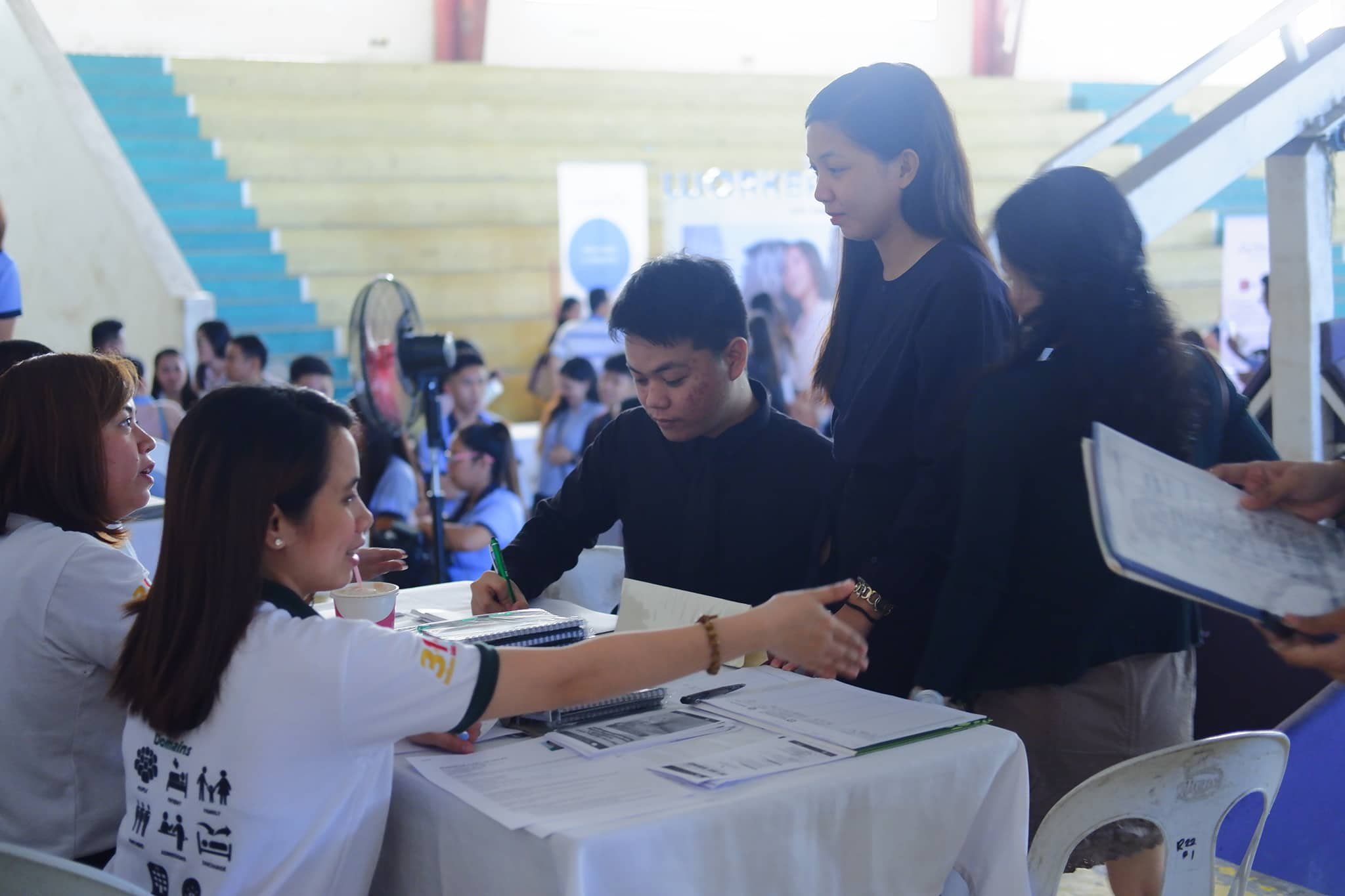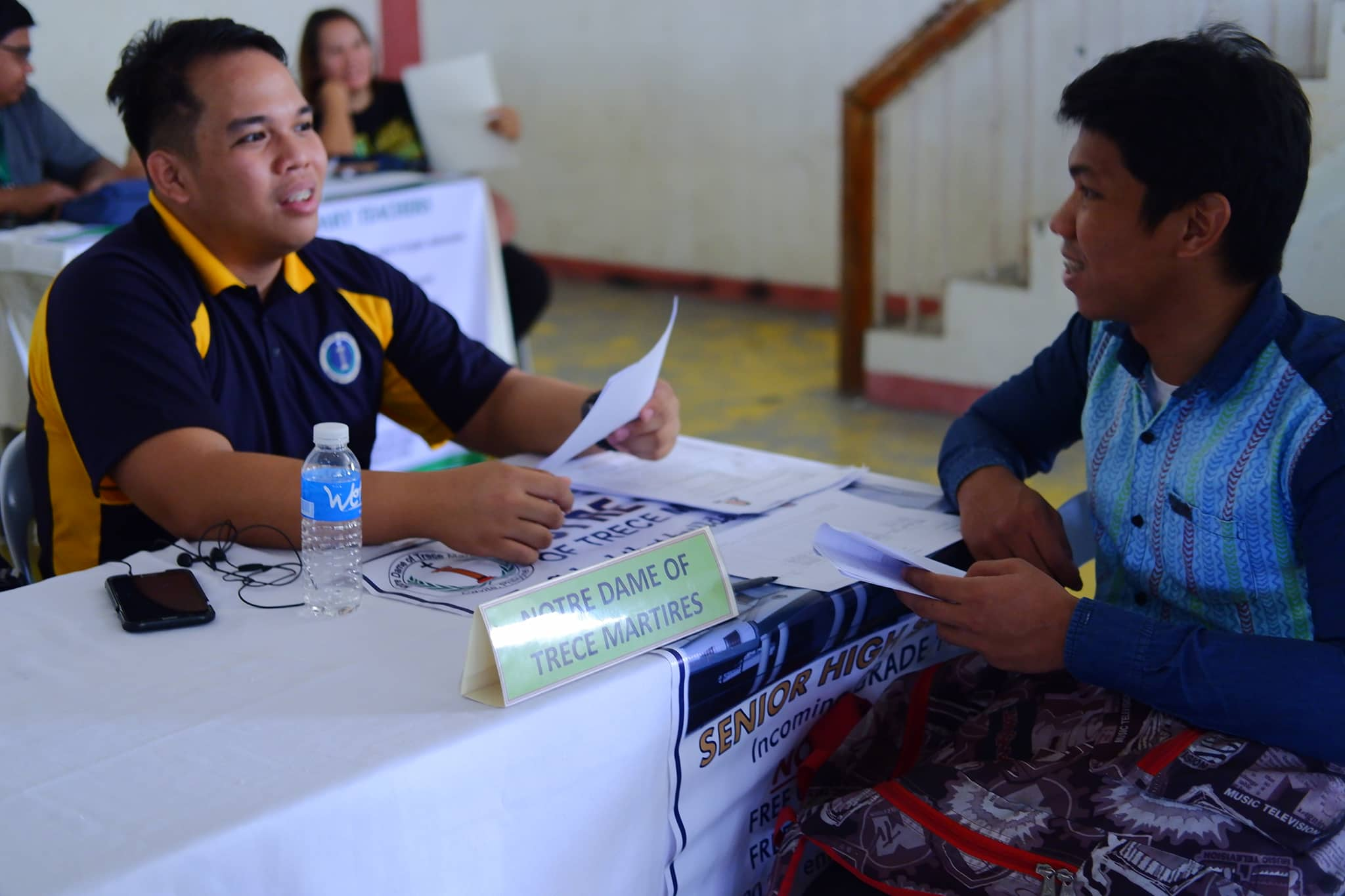 GOVERNMENT AGENCIES
PAG-IBIG FUND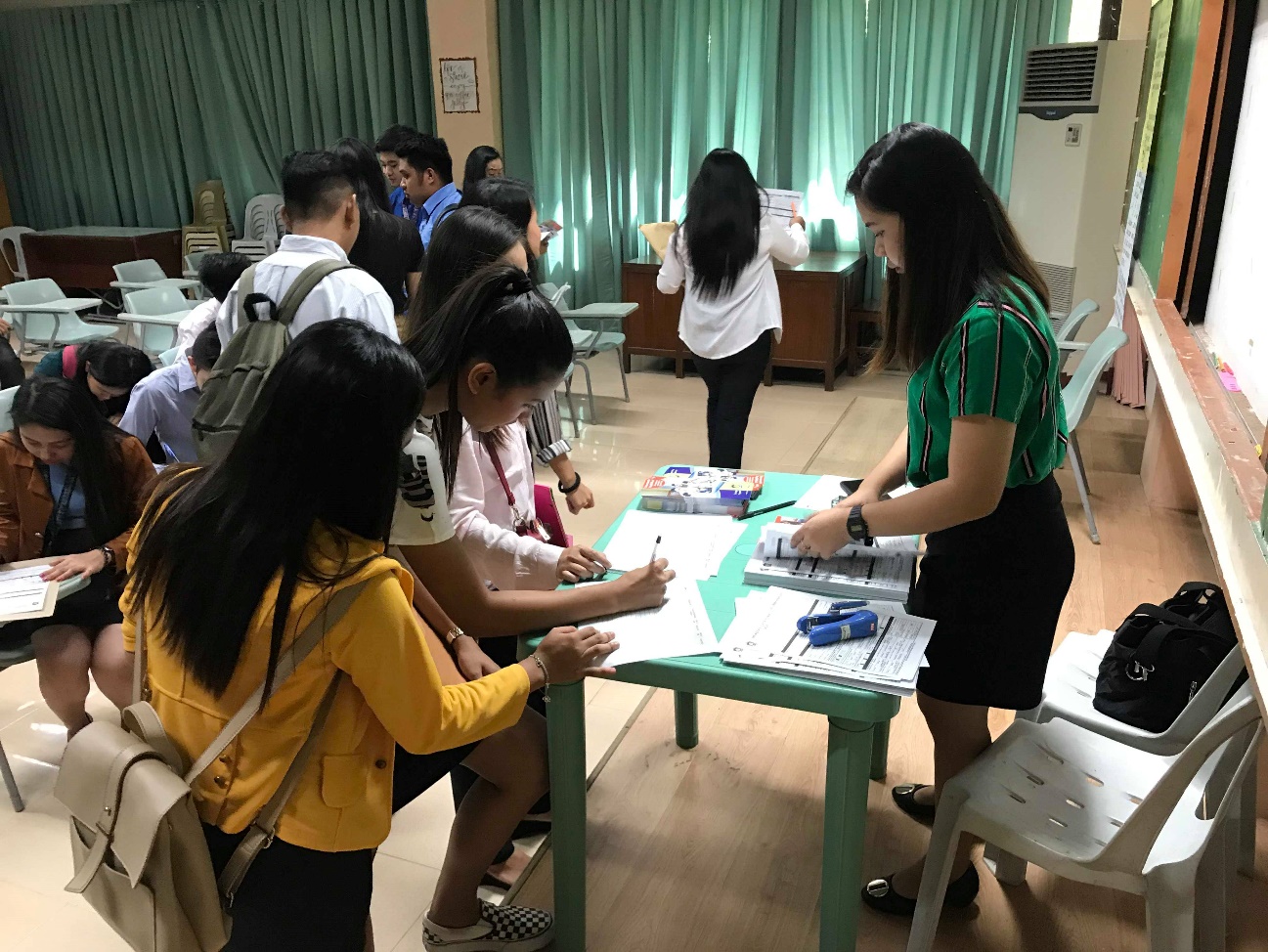 PHILHEALTH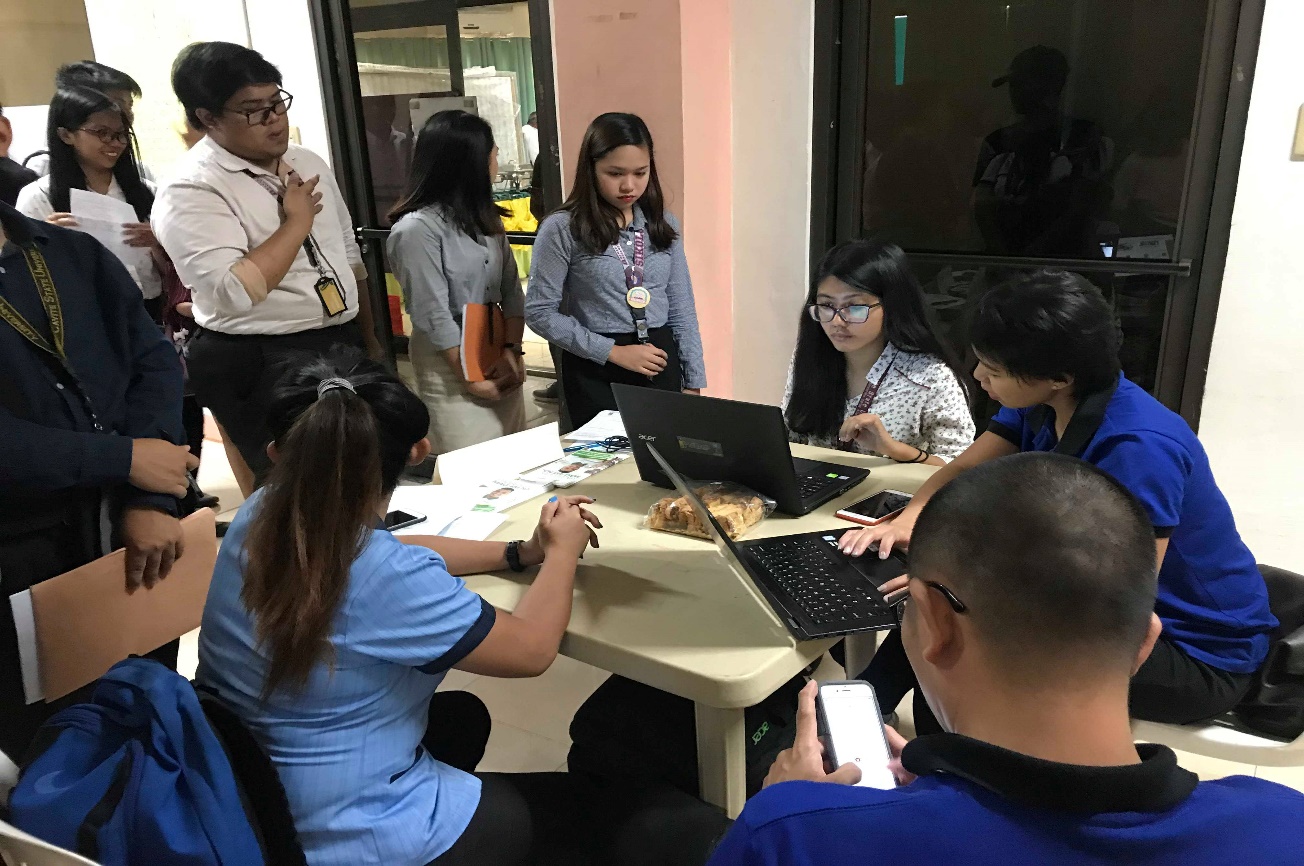 SOCIAL SECURITY SYSTEM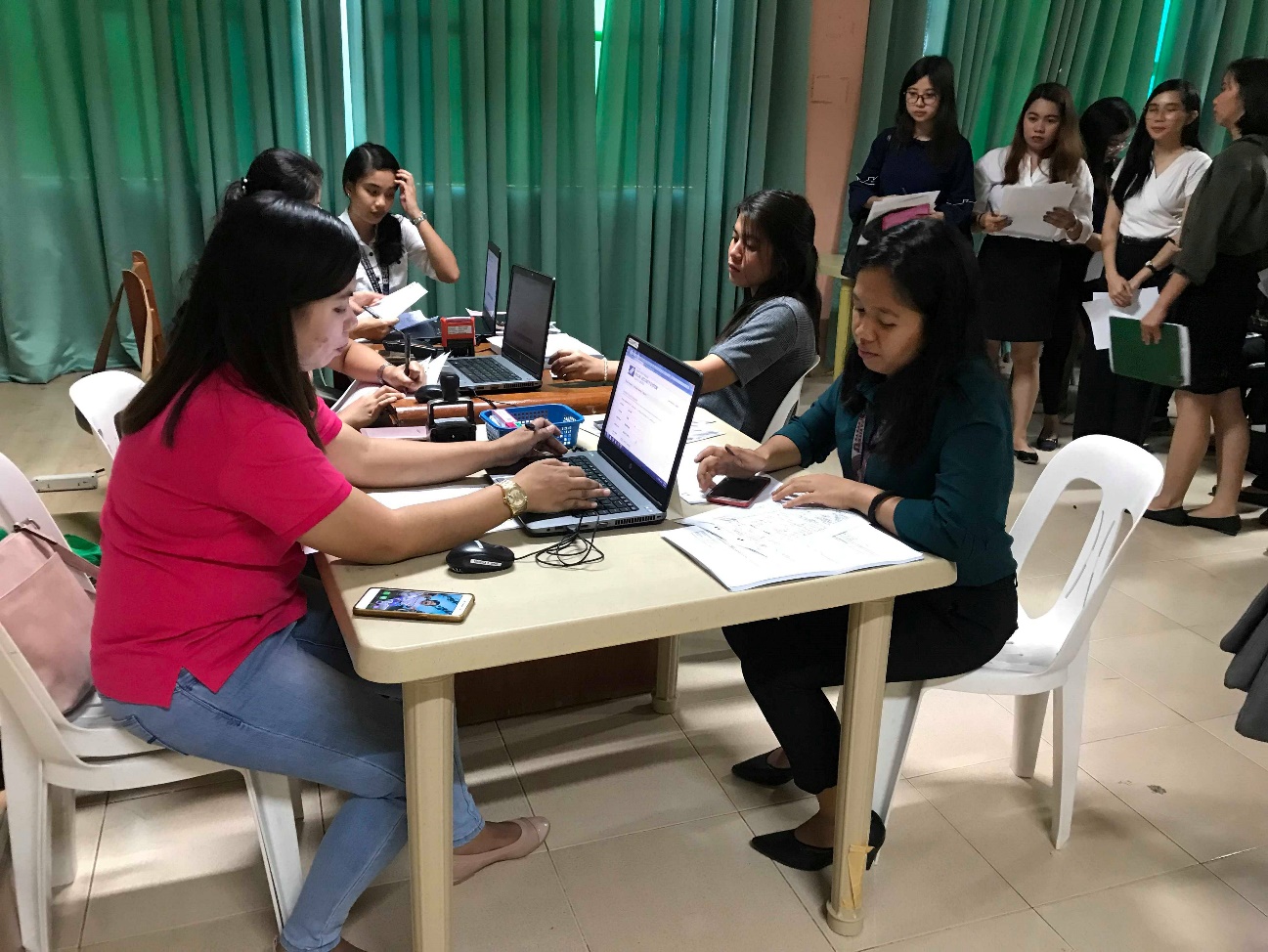 SOME OF COMPANY REPRESENTATIVES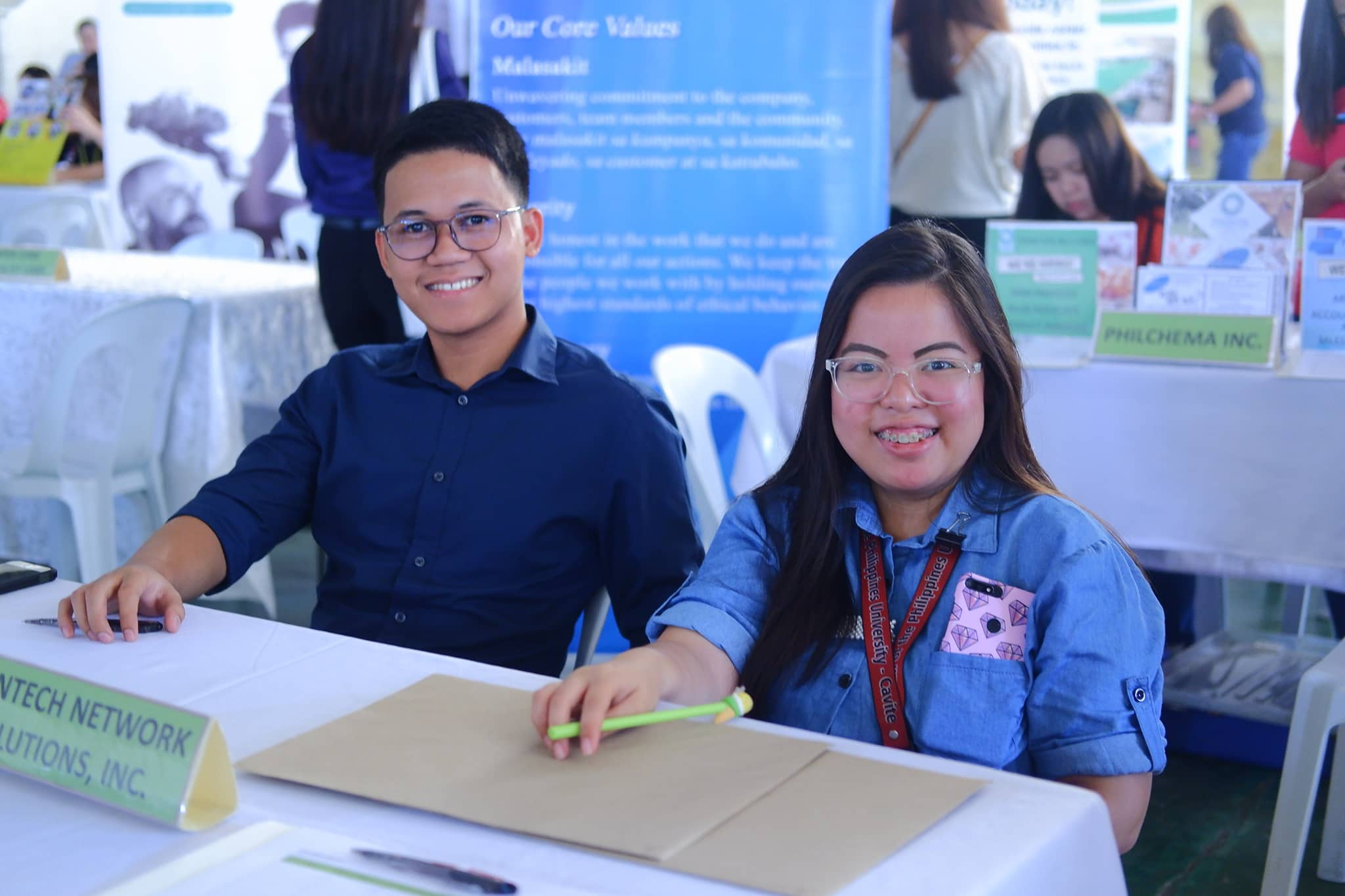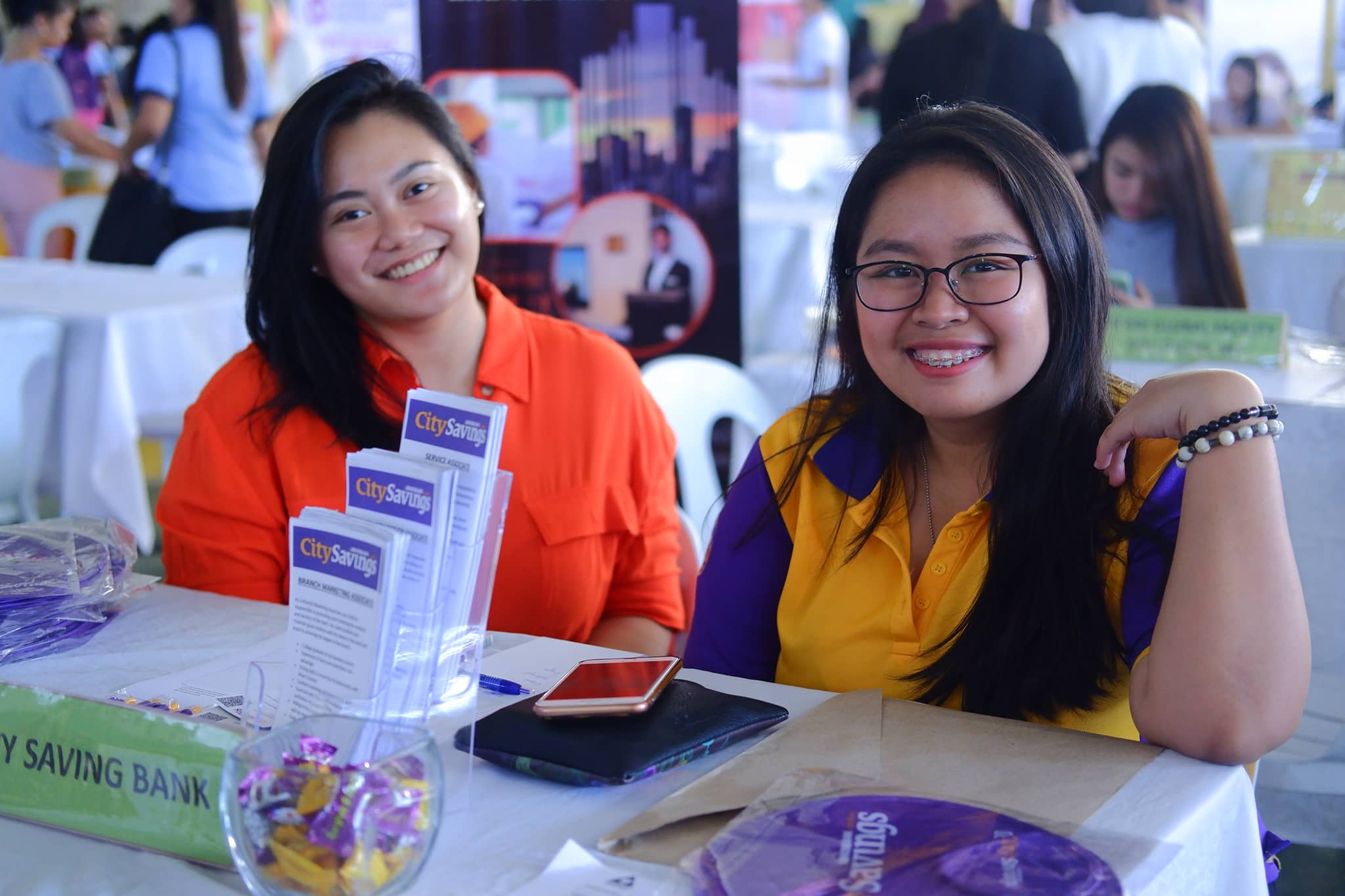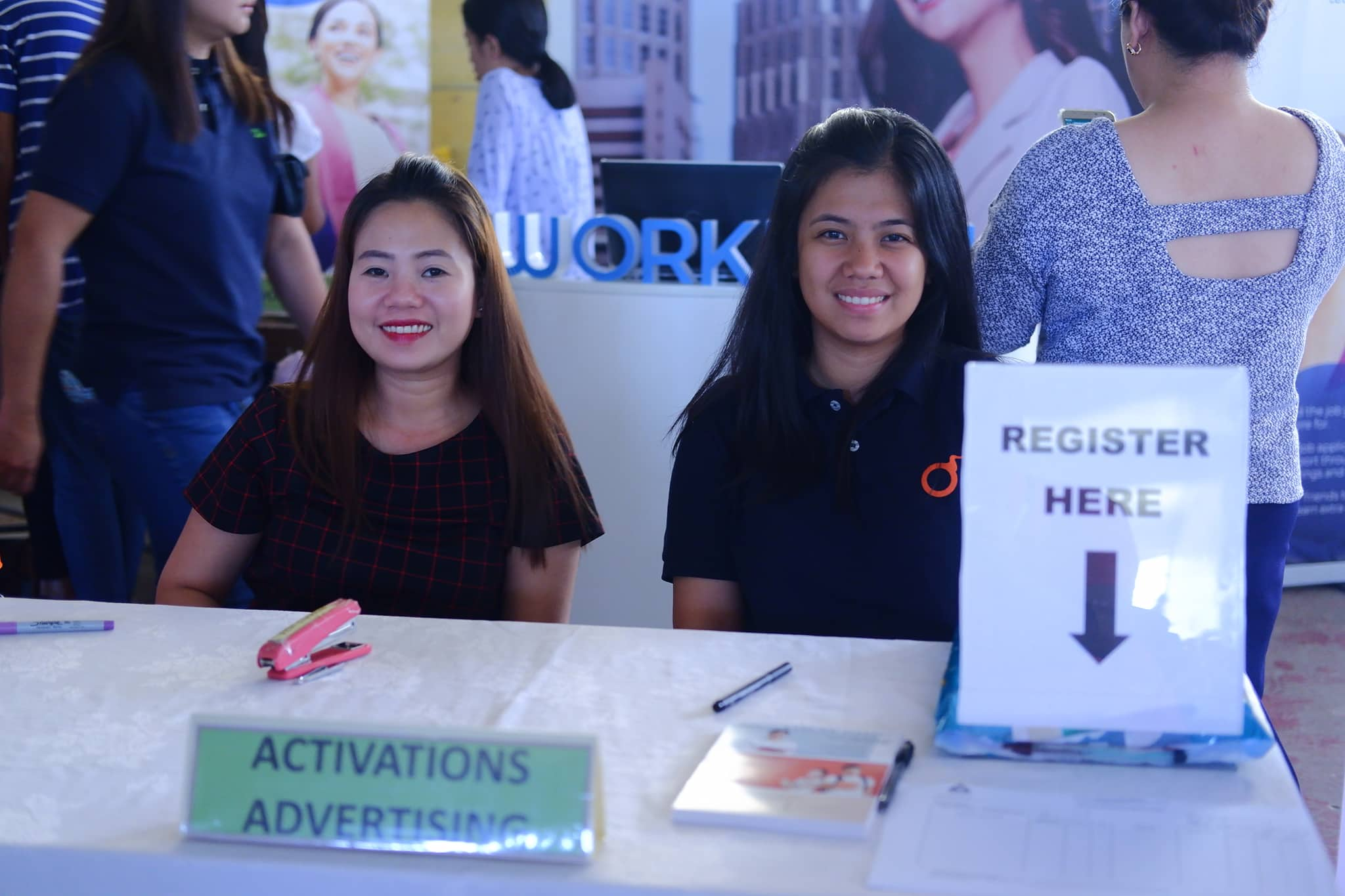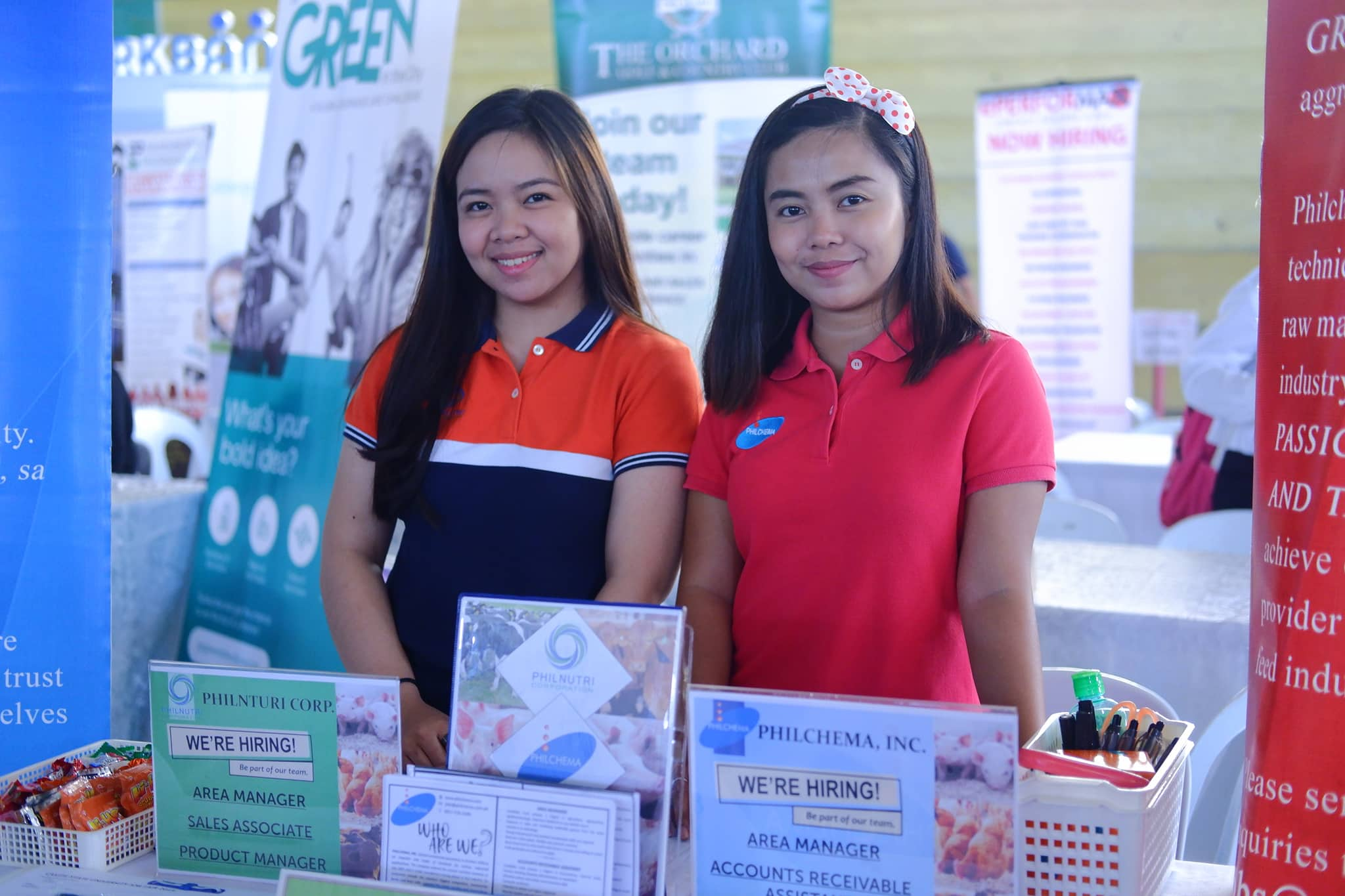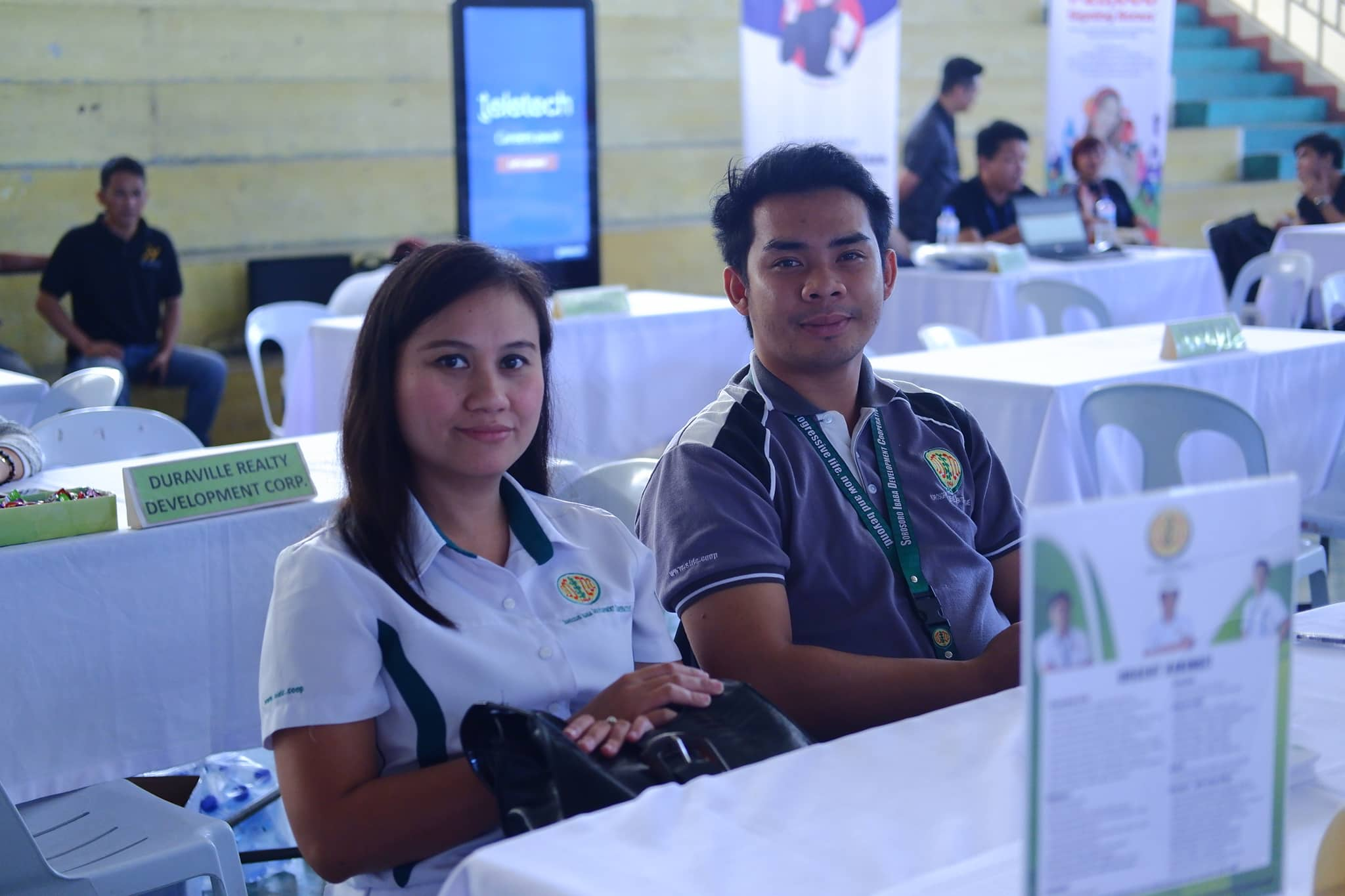 List of Participating Companies for Job Fair 2019
April 25, 2019 – University Gymnasium
Government Service Agency
Philhealth
Social Security System
Pag-Ibig Fund
Food and Beverage Marketing Company
Gourmet Farm
Banking and Finance
City Savings Bank
Cooperative
Sorosoro Ibaba Development Cooperative Inc
Insurance
Sunlife
Health Care Companies
Asian Hospital and Medical Center
Dasmariñas City Medical Center
Silang Specialists
Paul Hospital Cavite, Inc.
Halycon Marine Healthcare System
Tagaytay Medical Center
Construction Companies
Duraville Realty Development Corp.
Dreambuilders Pro, Inc.
Chemdent Industrial and Construction
Eagle Cement Corporation
M Consunji, Inc.
Schools and Educational Institutions
Holy Child Jesus Montessori
Angelicum Immanuel Montessori
Notre Dame of Trece Martires
Diocese of Imus Catholic Educational System
Gunwoo Edu, Inc.
Gateway Integrated School
Hotels, Resort and Golf Course Clubs
Orchard Golf Course and Country Club
Splendido Taal Golf Club Corp.
One Tagaytay Place
Retail/Trading Companies
Waltermart Supermarket, Inc.
Savemore-Mendez
Super Shopping Market Inc.
Super Value Inc.-Sm Supermarket-Dasmariñas
ACE Hardware Philippines Inc.
Metro Main Star Asia, Corp. (The Sm Store)
BPO/Business Solutions Companies
Com
Sykes
Cognizant Technology Solutions Philippines, Inc.
Accenture Inc.
Iqor
Sutherland
Teletech
Factset Philippines
E-Performax
SPI Global
Workbank
Alorica Philippines, Inc.
Industries
Artesyn Embedded Technologies
Activations Adverstising
ADP Philippines Inc.
Agri-Pacific Corp.
ALC Group Of Companies
Amkor Technology, Inc.
Aspac International Inc.
Blaine Corporation
Camel Appliances Manufacturing Corp,
Can Asia, Inc.
Canon Business Machines (Philippines) Inc.
City Savings Bank
Daiichi Properties
Delbros Group
Euro-Med Laboratories Phil. Inc.
Finden Technologies Inc.
Foremost Farms Inc.
Golden Haven
Gourmet Farms
GP Synergia Technologies Corp.
Hocheng
Iriso Electronics Philippines Inc.
JAE Philippines, Inc.
JEA Steel Industries, Inc.
Jetbest Animal Nutrition and Healthcare Inc.
Kooapps Philippines
Leentech Netwiork Solutions Inc.
Mom's Haus Of Mushroom
Motortrade
Nakashima Philippines
Netrust Philippines Corporation
Nutra-Tech Biopharma
Optimized Customer Solutions Inc.
Optum Global Solutions
Papercore Specialists Corporation
Philchema Inc.
Philcopy
Poultry Max Omnis
Schneider Electric's
Seaoil Philippines, Inc.
Sunjin
Teamglobal Facility Solutions, Inc.
Technoalloy Tool Technologies Inc.
Wilcon Depot