In line with the goals of developing a deeper understanding of gender-based violence, proper conduct of counseling sessions, behavior patterns of an effective counselor, and organization of referrals for cases, the Gender and Development Resource Center (GADRC) successfully conducted a two-day training workshop on counseling 101 and case management of victims of gender-based violence for GAD coordinators and alternates on 12-13 October 2022, at the Babaylan Training Room, GAD Resource Center.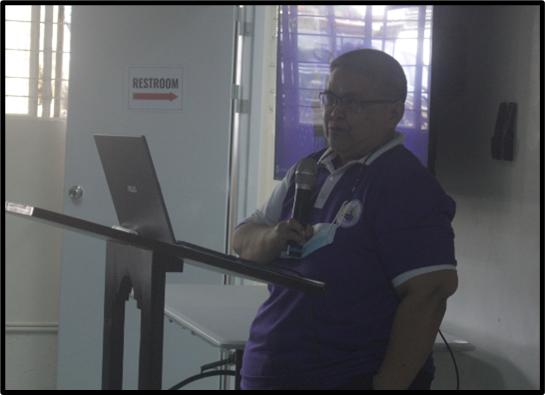 GADRC Director Susan G. Tan emphasized in her opening message that as GAD coordinators and advocates, they should be trained on how to appropriately handle reports and situations of gender-based violence and provide the proper support to the victims and make referrals, accordingly.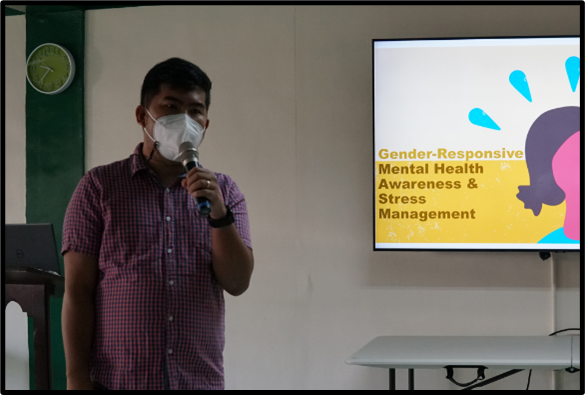 Mr. Gino A. Cabrera, CALABARZON GAD Resource Pool Batch 2, in his discussion about Gender Responsive Mental Health Awareness and Stress Management gave emphasis on being mindful and mind full. He also briefly discussed the different contexts of gender responsiveness and cited that mental illness is not a trend and is not always physically visible.
In the afternoon session, Mr. Cabrera discussed Gender-Based Violence (GBV) and the psychosocial needs of its victims. He also explained that gender biases manifest in economic marginalization, political subordination, gender stereotyping, multiple burdens, violence against women, and obstacles to personhood in development.
Several approaches to handling VAWC victims were the focus of the second-day session. Mr. Cabrera talked about Psychological First Aid (PFA) along with skills and action principles, which he characterized as a collection of skills and information that may be utilized to support individuals who are in distress, to make people feel calm and capable of coping with tough circumstances.
Part of the workshop was the performance of psychodrama on GBV cases, in which Mr. Cabrera prepared five (5) different scenarios for the participants to depict requiring them to use what they had learned throughout the session. It was then followed by an oath-taking of participants on becoming trained psychological first aid providers.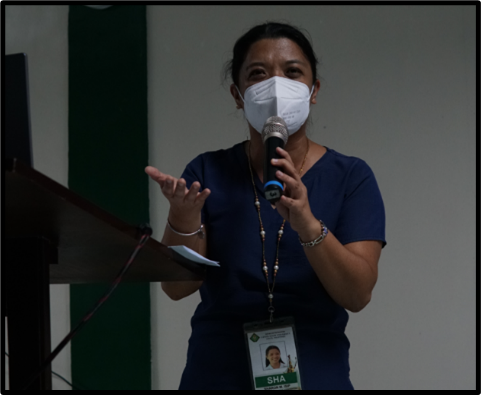 Office of the Student Affairs and Services (OSAS) Dean Sharon P. Mojica-Isip greeted the participants who will become OSAS partners for being able to meet the training objectives in her closing message. She said that the training helped them develop and strengthen their behavior for being a paraprofessional counselor, and being one, they now know how to listen and refer. She left a statement that when two ears are combined, it forms a heart, and counselors must listen with a heart. (MCPSioco)