Cavite State University has officially sealed its partnership with Northern Illinois University through a virtual Memorandum of Agreement signing ceremony held via Zoom on 30 November 2022.
The agreement will facilitate the implementation of the CvSU-College of Arts and Sciences' project titled Demonstrating and AdvaNcing AcquiSition of Tagalog through Coffee Education (DANAS Tagalog Project), in which CvSU is set to receive $48,240 from NIU as a grant subrecipient to host the intensive training of 15 US scholars on language and identity (KAPElipino), language and Filipino family (KAPEmilya), language and community (KAPEtiran) and language and experiences (KAPEhan) in June 2023.
Cultural immersion in various historical sites in Cavite and neighboring places like Laguna, Corregidor Island, and Manila will also be implemented through the said project to serve as open and onsite spaces for language and cultural appreciation.
DANAS Tagalog Project is a subcomponent of NIU's The Philippines Coffee and Carabao Culture and Language: Tagalog Language Immersion in Northern and Southern Rural Philippines program funded by the United States Department of Education – Fulbright-Hays Group Projects Abroad.
The ceremonial signing was virtually attended by Dr. Bettina Joyce P. Ilagan, dean of CAS; Dr. Mariel Mojica-Lising, director for International and Local Collaborations and Linkages Office; Prof. Adora Joy T. Plete, director for Public Affairs and Communications Office; and faculty members from the Department of Communication and Department of Humanities.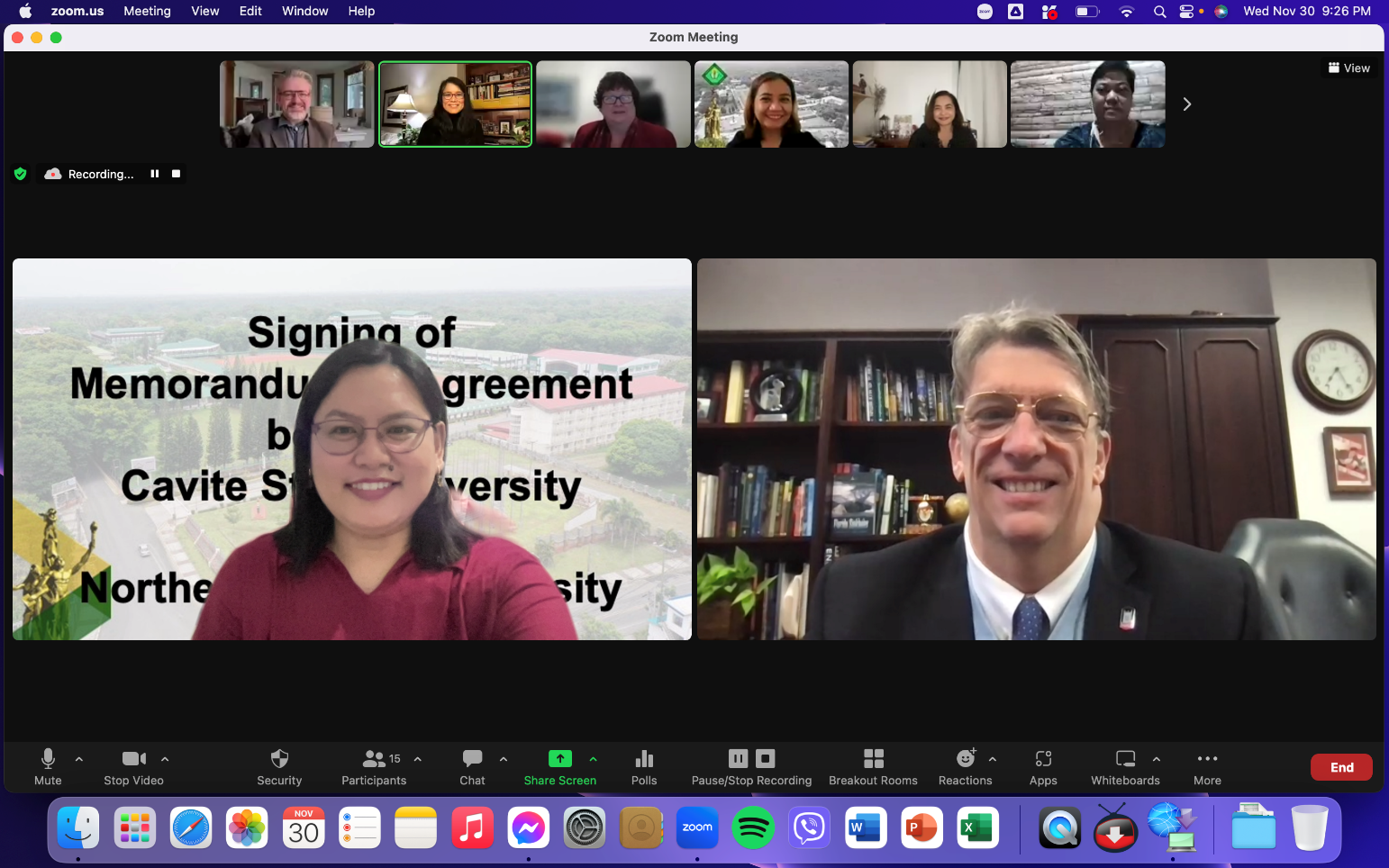 Attendees from NIU were Dr. Robert Brinkmann, Dean of the College of Liberal Arts and Sciences (CLAS); Prof. Rhodalyne Gallo-Crail, a faculty member from the Department of World Languages and Culture- NIU-CLAS; Dr. Eric Jones, Executive Director for Global Initiatives; Dr. Judy Ledgerwood, Director for Center for Southeast Asian Studies.