3,617 total views, 9 views today
As part of the 2022 CvSU's Celebration of the 18-Day Campaign to End Violence Against Women, the university's Gender and Development Resource Center successfully conducted a webinar entitled "Understanding SOGIE and Human Rights" on 12 December 2022, via Zoom video conferencing and Facebook Live.
The activity aims to increase the level of awareness of the CvSU Community on the dimensions of human sexuality to prevent acts of discrimination against people based on their sexual orientation, gender identity, or expression, hence, reinforcing the message of inclusivity in CvSU.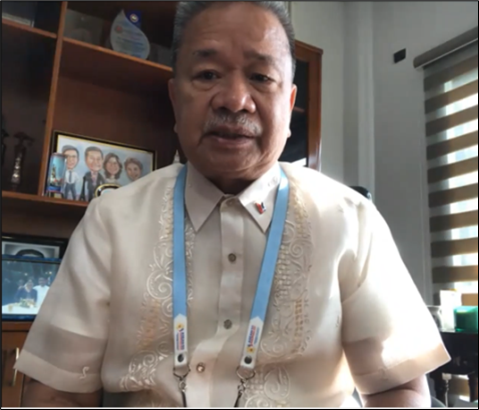 University President Hernando D. Robles delivered the opening message stating that it is just proper and fitting to end the celebration of the 18-Day Campaign to End VAW with a webinar on SOGIE and human rights. Dr. Robles reiterated that regardless of gender preference, everybody is entitled to the constitutional right or basic human rights.
Mr. Pent Elyria Dawn "Don" V. Liongson, Gender Advocate, discussed SOGIE and human rights, defining SOGIESC as an inclusive term that refers to characteristics common to people. He discussed the issues and recent experiences of people of diverse SOGIESC, especially in employment and education, and existing anti-discrimination ordinances in the Philippines.
Don also said that there is a need to talk about SOGIESC to break the misconceptions that hamper the achievement of gender equality and women empowerment (GEWE) and it will help us avoid unconscious insensitivity among others. Don then discussed sexual orientation, gender identity, gender expression, and sex characteristics and gave examples for the viewers to easily understand the difference between the terms.

He also enumerated ways to promote non-discrimination such as challenging prejudices against LGBTQI+ people, helping improve institutional structures to prevent discrimination, developing and implementing policies that will support and protect them, and including programs for LGBTQIA+ in the plans, among others.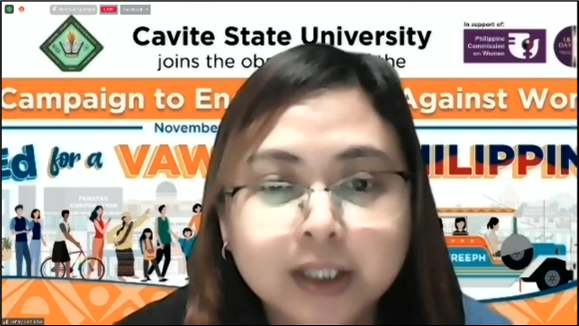 Dr. Jenny Beb F. Ebo, Director of the Office of Business Affairs delivered the closing message on behalf of the Vice President Lolita G. Herrera. In her message, she expressed their appreciation to the speaker for his valuable contribution to the webinar on understanding SOGIE and human rights and extended her appreciation to the participants of the webinar. Dr. Ebo said that the issues of SOGIE and human rights were discussed clearly by the speaker by giving examples and interactive quizzes. She also said that the activity will help increase the awareness of the participants, empowering and involving them more in the campaign. (MCPSioco)