In pursuit of promoting awareness and disseminating information regarding parenting tips, laws, and benefits for single parents, the Gender and Development Resource Center (GADRC) sponsored a webinar entitled "Single Parents 101: Single Parent and Positive Parenting" for academic and non-academic personnel, students, parents and external clients held via Zoom and Facebook Live on April 4, 2023.
The center initiated the event as part of its continuous campaign for inclusive awareness through concise discussion of laws and programs intended for single parents and to support their mental health welfare with adaptive mechanisms and parenting tips.
GADRC Director Dr. Susan G. Tan officially commenced the program with a message from University President Dr. Hernando D. Robles followed by the presentation of program objectives, activities, and house rules by GADRC Training Coordinator Ms. Janeal Krayjn Rebutazo.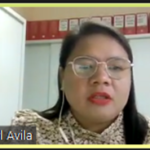 Ms. Darylvy R. Avila, an active Social Worker, and a current CAS Faculty Member, kickstarted the webinar proper with a simplified discussion of the Expanded Solo Parent's Welfare Act or Republic Act No. 11861, emphasizing the main points and common causes of confusion on the said law.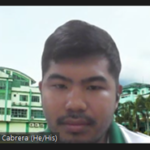 As a way of keeping everyone's mental health in check, Southern Luzon State University (SLSU) Assistant Professor and Head of Career and Job Placement Services and Student Discipline Office, Mr. Gino A. Cabrera followed suit with the Emotional and Mental Health Balance for the Solo Parent talk, introducing the concept of 'work-life integration' as well.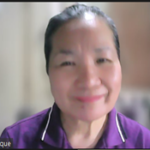 The concept was further elucidated as San Lorenzo Ruiz I, Dasmariñas City VAWC Desk Officer Danielle Saique, a Registered Social Worker, ended the webinar proper with her discussion of Positive Solo Parenting with tips outlined in United Nations Children's Fund (UNICEF)'s campaign for solo parents.
In-charge of the Ceremonies Mr. Leonard V. Paunil accommodated a few questions from the attendees before awarding the Certificates of Appreciation to the three resource speakers. University's Vice President for Administrative and Support Services, Dr. Camilo A. Polinga concluded the webinar with his closing remarks. (MAGalvez and MCPSioco)