To impart new learning in the execution of efficient programs and services for the disability sector and acquaint participants with the organizations to be visited, the Cavite Persons with Disability Affairs Office (Cavite-PDAO) facilitated an Agency Visit and Orientation of Programs and Services at the National Council on Disability Affairs (NCDA) and Resources for the Blind, Inc (RBI) in Quezon City on April 20, 2023.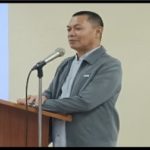 NCDA Executive Director Juanito F. Fradejas, welcomed the delegates to NCDA in his remarks and assured them that the council is always open to hear and address all their queries.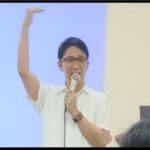 Mr. Randy C. Calseña, NCDA Regional Program Director shared about the NCDA Programs and Services such as Orientation on Disability Inclusive Governance in the different provinces of the Philippines, Person with Disability Summit (per region), Inclusive Agriculture, and the establishment of cooperatives with the Department of Agrarian Reform and Department of Agriculture. He also cited that as of April 11, 2023, 909 desktop computers have been donated to LGUs for PRPWD uploading, and 919, 292 PWDs are registered in Philippine Registry for Person and Disability (PRPWD).
Meanwhile, in his talk about the latest developments in Disability Laws, Regional Program Coordinator Atty. Walter Jason G. Alava emphasized the Magna Carta for Persons with Disabilities (R.A. No. 7227) which focuses on equitable treatment of PWDs in terms of health, education, employment, political and civil rights, accessibility, and auxiliary social services. He also explained the Accessibility Law (R.A. No. 344), the PDAO Law (R.A. No. 10070), and Equal Opportunity for Employment (R.A. No 10524), PWD benefits and privileges (R.A. No 9442 and R.A. No 10754), Mandatory PhilHealth Coverage (R.A. No 11228), the National Integrated Cancer Control Act (R.A. No 11215), and the Rare Disease Act (R.A No. 10747).
Following that, Ms. Delfina J. Baquir and Atty. Alava, toured the delegates to the various offices within the NCDA, all the way up to the Executive Director's Office.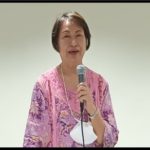 From NCDA, the delegates then proceeded to visit RBI where Executive Director Amelia Torrente, welcomed them and mentioned that they prepared a short program about the RBI's mission, vision, and goals for them to have a better understanding of RBI dynamics and programs.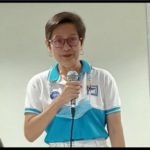 Ms. Lorinda Ang, Head of Resource Development, talked about core values, SIGHT (Service, Inclusion, God-centered, Holistic, and Training), as well as their vision and mission, which focused on enabling people with visual impairments to attain their full potential in life adding that the RBI programs such as Education, Eye Services, Social Inclusion, and Special Projects.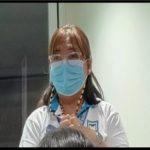 Ms. Loreta Barboza, Media Production Head/Chief Brailist, discussed RBI's projects namely Going Beyond Reading and Nivea Project where she highlighted the importance of the Braille System to all visually impaired individuals which will allow them to read as fast as sighted people, develop and improve their spelling abilities, and offer access to knowledge and information.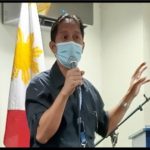 Higher Education and Employment of Persons with Visual Impairment was discussed by RBI Project Officer Marlo Lucas in which he shared that there are blind people who work as software engineers, teachers, lecturers, managers, and entrepreneurs. He also said that the RBI offers computer training, college preparation training, and computer loans to college students.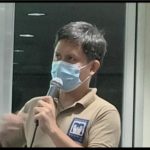 Mr. Apollo Pinos, Media Production Staff, explained the Siloam – RBI Mobile Library for Android and Mac users. He presented the operation of the mobile library and stated that this mobile library would help visually impaired people in accessing various information for free.
According to Dr. Jasmine Samonte-Dean, Resident Optometrist of RBI, there is a common misconception regarding having poor eyesight wherein she defined poor vision as having visual functional impairment even after therapy and/or conventional refractive correction and having a visual acuity of less than 6/18 to light perception or a visual field of fewer than 10 degrees from the point of fixation. She also talked about refractive defects including myopia, astigmatism, and hypermetropia in her topic on eye care/low vision services via Zoom video conference.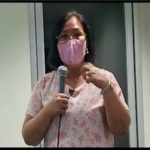 Finally, Head of Administration and Human Resources Marieta Regala imparted information on RBI's Bookshare and E-library, that it is the greatest library of accessible literature for the blind. And it is open to those with vision impairments as well as those with reading perceptual or physical disabilities that impede their ability to read written materials.
Regional Program Coordinator Delfina J. Baquir was in charge of the orientation, with forty-nine (49) PWD advocates who joined the activity. (JKRebutazo and MCPSioco)