In collaboration with the university's Gender and Development Resource Center (GADRC), the CvSU Bee Research, Innovation, Trade, and Extension (BRITE) Center conducted an activity titled "Beyond the Hive: Introduction to Apis Cerena (Laywan) Beekeeping Batch 23 on May 22, 2023, at the Interdisciplinary Research Building Conference Room, Cavite State University which was attended by internal and external stakeholders of the CvSU BRITE.
BRITE Center Director, Prof. Michelle T. Bono expressed her gratitude to all attendees of the seminar in her opening message and encouraged everyone to spend the rest of the day learning and increasing their level of understanding of the topics to be discussed by the highly esteemed speakers. Mr. Dickson Romero, Extension Service Head, took the roll call and also served as the event moderator.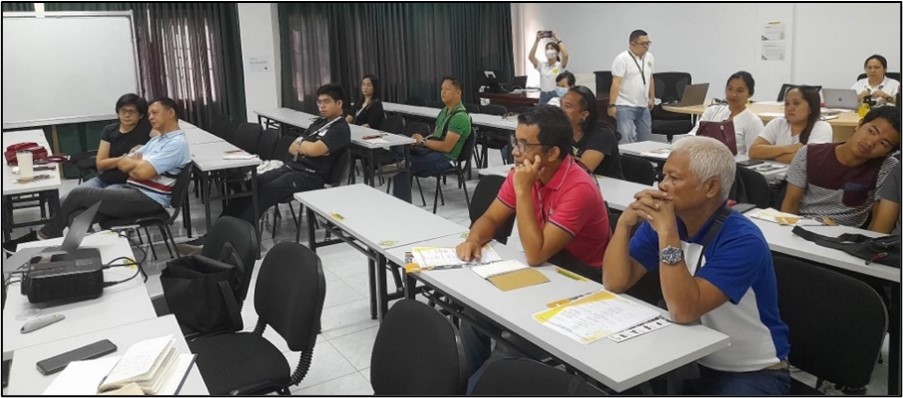 Ms. Raecel A. Estebat, GADRC's In-Charge for Planning, Monitoring, and Evaluation, oriented the participants on gender sensitivity citing that GAD is neither only for women nor anti-male but for everyone as both women and men can experience gender inequality.
She also added that due to violence against women and children (VAWC), gender and development issues are still progressing and that women are unable to leave violent situations due to financial dependency on their partners. She noted that the BRITE Center's livelihood initiatives can help alleviate this financial reliance.
Moreover, she emphasized that advertising is part of the marketing strategy and reminded everyone that these advertisements should not be used to discriminate against men and women. (MCPSioco)