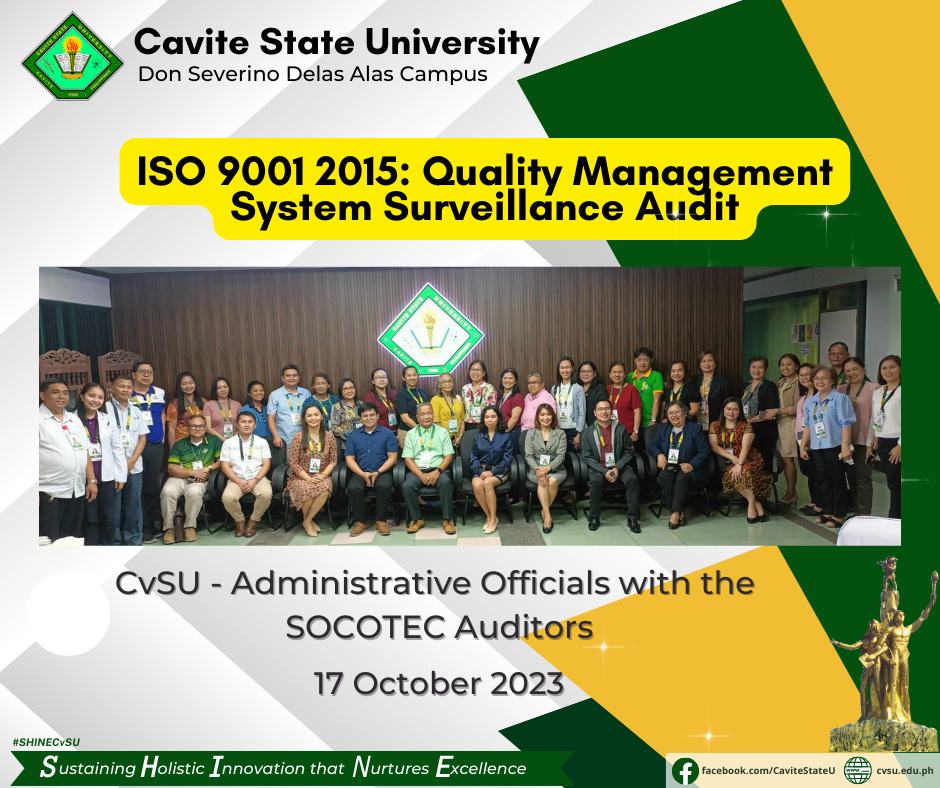 Cavite State University (CvSU) maintains its ISO 9001:2015 certification following a surveillance audit of its Quality Management System (QMS) conducted on October 16-17.
During the two-day onsite audit, a team from certifying body SOCOTEC Certification Philippines, Inc. verified CvSU's compliance with QMS standards in areas of research and extension, planning and development, external and business affairs, academics, curriculum, administrative and support services (University Health Care Services, University Civil Security Services, and Physical Plant Services), internal audit, control of documented information, and management review.
The University's ISO 9001:2015 certification for its provision of admission and registration, management of learning (graduate and undergraduate programs), and research and extension services is valid until December 3, 2024.