2,418 total views, 1 views today
Connections and relationships have been quite challenging to maintain in this pandemic, more especially to educational institutions that highlights the importance of teacher-student interaction to optimize the best potential of learning.
The idea of connecting and opening networks to encourage growth, development, understanding, and success towards their goals was the main focus of this year's Education Circle general assembly, with the theme "OPENCAM: Opening Educational Networks and Connections Amidst PandeMic".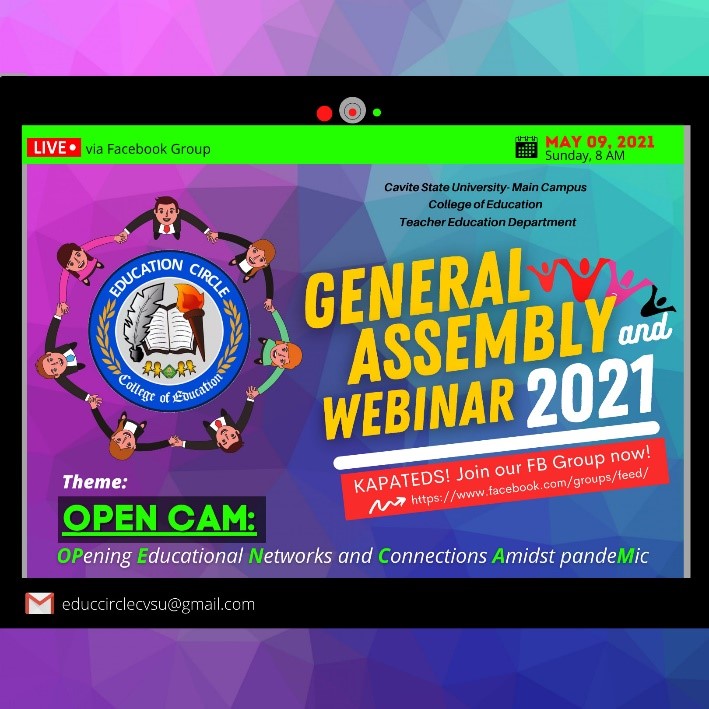 Education Circle held their annual General Assembly for all Teacher Education students or KapaTEDs, virtually, last May. Activities for the much-awaited event included TikTok Dress Up Challenge, Slogan and Poster Making Contest, and the TED Quiz Bee. TED students showcased their best skills in art, video visualization, professional education courses, and such, which was the main goal of the activities.
Also, through these events, the students were able to reconnect and witness the talents of their KapaTEDs.
To wrap up the three-week-long series of events, the Education Circle held a webinar for all TED students with the same theme on 09 May 2021, via exclusive Facebook Group Live. The talk was put into great light with the expertise of the invited resource speaker, Dr. Loredel Gecalao, Principal II of San Antonio Elementary School, DepEd Schools Division of Laguna.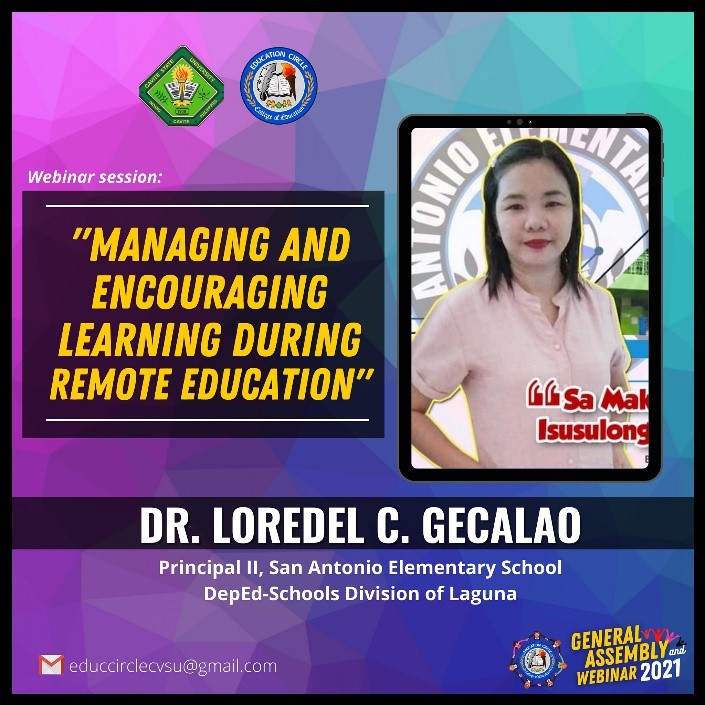 Students gained a lot of important information on how teachers and students can maximize the connection they have to materialize the plans in this new normal learning set up. The program ended by awarding certificates to all winners of the events. (VPdelaRea & JRFFabregar)