1,551 total views, 3 views today
The Professional Regulation Commission (PRC) recently announced that 1,172 out of 3,927 passed the November 2021 Agriculturist Licensure Examination.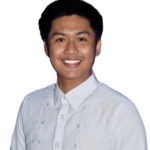 Marco Felix S. Valdez of Cavite State University placed sixth in the exam with a rating of 83.84%. Valdez, who graduated in 2019, is an Animal Science major.
The University garnered a 75% overall performance while the national passing percentage is at 29.84%